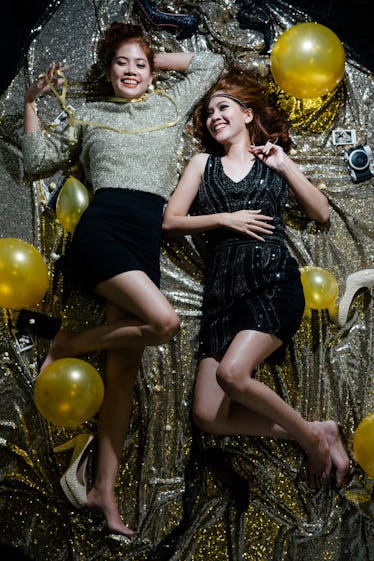 A Bestiemoon In Las Vegas Is The One Experience You & Your BFF Have Been Missing
There's no doubt that Las Vegas is the ultimate bestiemoon destination. You don't need an excuse to travel with your besties, but Vegas is always a good idea for any trip. Its the perfect place to treat yourselves, spend a night out on the town, feast at world-class restaurants, shop until you drop, and maybe even leave with more money than you came with. An abundance of parties, events, and activities make it easy to have an awesome time. We all need a little girl time every now and then, so here are some tips for planning a bestiemoon in Las Vegas.
How long has it been since you spent quality time with your girlfriends? How often do you spend time bonding with your day ones? Some people often celebrate romantic relationships and overlook the importance of celebrating friendships. Meaningful friendships are hard to come by, so you should do what you can to maintain and celebrate them.
Planning a girls trip is one of the best ways to reunite with friends and make memories that will last a lifetime. It's no secret that Vegas is a hotspot for bachelorette parties, but you don't need wedding festivities to bring your favorite girls together. Get your BFF(s) on the phone and start planning your bestiemoon ASAP!