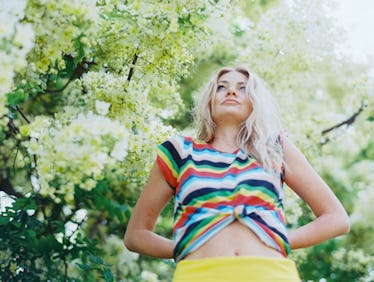 9 Women Reveal Their Resolutions For 2019 & You'll Feel So Inspired
The first few weeks of every new year is dedicated to one thing: writing down your resolutions. These are the goals and promises that you put down on a piece of paper or a new note on your phone. But sometimes, coming up with attainable goals isn't quite as easy as it sounds. You really just need some inspiration, though. These real women reveal their resolutions for 2019, and after reading their hopes and dreams for the new year, you'll feel so inspired.
On the one hand, you have a ton of things you want to accomplish. You may want to read at least five books, plan a solo trip to a place you've never been before, or learn another language. On the other hand, you might have some trouble staying focused and working toward the end result a little bit every day.
Let me give you some advice: Stop thinking about that "end result" and enjoy the moments of change and growth that come along the way. Resolutions are much more attainable when you ditch that "all or nothing" attitude and learn to love the life that you live. These nine women reveal their resolutions that'll inspire you and help you get started on your own goals.