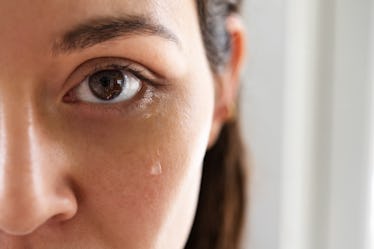 9 Ways To Turn Your Night Around If You've Been Stood Up
On most first dates, I spend over an hour getting ready. I know I'm not the only one who does this. In fact, sometimes I bring over my whole friend group to help me get ready, but only for very lucky dates. I don't consider it a waste of time — it helps me prepare mentally for the night ahead, and I like to feel like I'm treating myself. But sometimes, my date doesn't show up. Being stood up is horrible, and if it's ever happened to you, know that there are ways to turn your night around if you've been stood up. It might not sound like you can have a good time after being stood up, but it's your night, and you get to do whatever you want with it!
If you've just been stood up, it's very normal to want to wallow. And it's totally fine to do that — it's no one's choice but your own. On the other hand, though, you look beautiful and you're all amped up to go out (and maybe you pregamed a bit with your pals beforehand — I certainly have on many occasions). So if you want to get out and paint the town (or your bedroom), I have some suggestions for you.
Read on to find nine ways to turn your night around after you've been stood up.