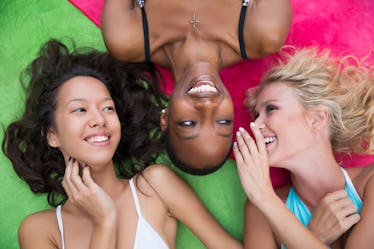 9 Ways To Stay Entertained During Your Next Beach Trip, So You'll Never Get Bored
You need a beach vacay in your life, especially during the summertime. Beach trips are all about soaking up the sun, lounging in the sand, and swimming in the ocean. What's not to love? Ideally, you'd probably spend every day at the beach if you could. You can enjoy the atmosphere whether you're with the besties or alone. You can have a blast whether you need some relaxation or exercise. Many people associate beaches with laying out in the sun the whole time, but there is so much more to do. There are plenty of ways to stay entertained at the beach so that you'll never get bored.
If you're having a bad day, head to the beach. If you're having a great day, head to the beach. If you don't know what to do with your day, head to the beach! It's a place where you can always find something to do, regardless of your idea of fun. All you really need is good weather and a positive attitude to enjoy your time spent on the sand. When you show up, it's only uphill from there. When it comes to beach trips, if there's a will there's a wave. So, I'd say it's about time to seas the day.