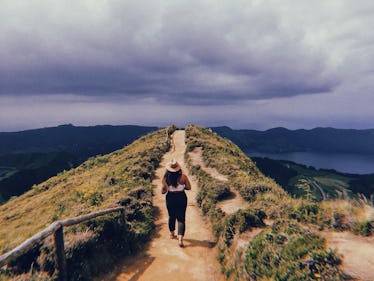 9 Unique Travel Experiences Everyone Should Do Once In Their Life
Traveling is something I've always wanted to do. My mom told me stories of all the places she's visited, and those stories have only added fuel to the fire (and even more places to my bucket list). As I slowly began chipping away at my giant list of dream travel destinations, I had the immense honor of participating in some really unique travel experiences around the world that I personally believe everyone should do once in their life.
I'm not an expert, by any means, and there are still so many more things I want to see and do in my travels, but I have been blessed with opportunities to see the world in really unique ways. From spending a couple of nights in an old palace in Jaipur, India, to swimming in a bioluminescent bay in La Parguera, Puerto Rico, to taking a week-long sailing trip in Croatia, I've been able to travel in ways I never expected to in my lifetime.
So, if you're looking for ways to experience the world in a different way, I highly recommend trying out at least one of these unique experiences. I guarantee that you won't be disappointed. (And you'll get a ton of amazing pics for the 'Gram, too.)