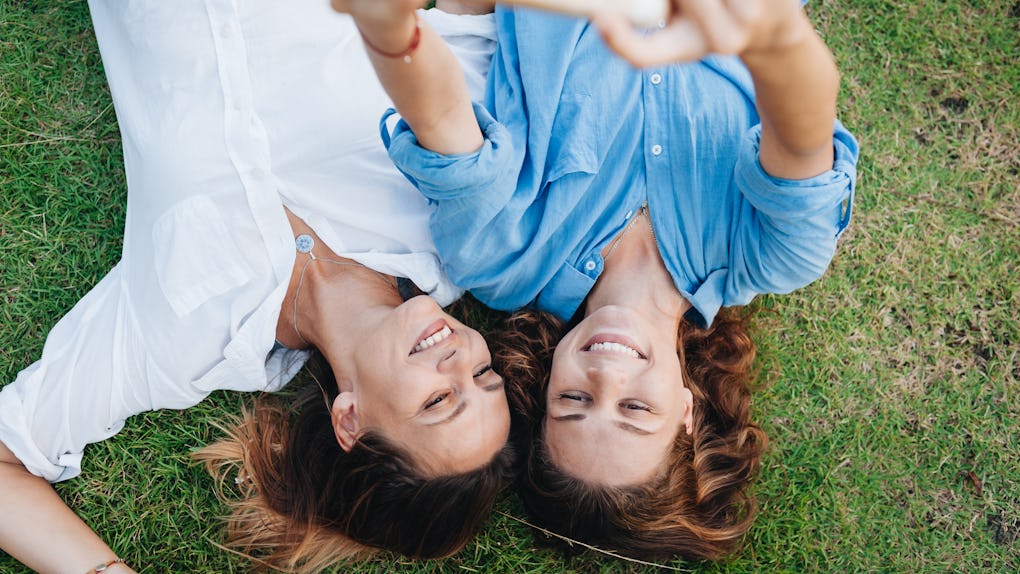 Natalie magic/Shutterstock
9 Things You're Never Too Old To Do With Your Mom
If you have an awesome relationship with your mom, you know you're really #blessed. She's such a cool role model who helped you become the fabulous person you are today. Growing up, she may have been your favorite companion for every adventure you went on. And with Mother's Day coming up in May, it's the perfect time to start planning all the activities you want to do to celebrate your number one person. The only problem with planning is that the ideas are endless, because there are so many things you're never too old to do with your mom.
Honestly, I could talk about my mom all day long. She makes me laugh the hardest, and she's my favorite person to talk to. If I could, I would hang out with her all the time. Unfortunately, distance throws a wrench into the equation, but whenever I'm home, it's mom-time all the time. I miss the days of going back-to-school clothes shopping together in the fall, and getting "just us girls" brunch together on Sundays.
You and your mom may have similar mother-daughter traditions that don't have to end because you're a grown-up. In fact, these nine things are fun activities you'd love to do with your mom no matter what your age may be or the stage of life you're in. Whether it's for Mother's Day or just the next time you're together, I hope you have a mom-umental time.