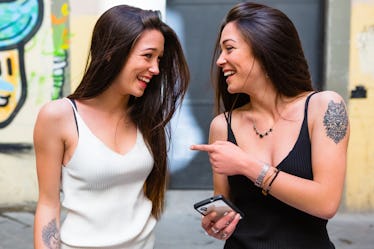 9 Things That Will Make Anyone With Older Sisters Say "Same"
Having a sister is a very unique experience that not everyone can truly know about. Women share a special bond with each other in general, and a sisterly bond is on another level. The way you and your sister interact is unique to your family, but you can still get that feeling that makes you say "same" when you see other sisters interact. Whenever I see things that older sisters do, I'm immediately reminded of my own sister. There are some things about having an older sister that every little sis can totally relate to.
I love to compare famous siblings to the relationship I have with my sister. And, oftentimes, I find myself saying, "they're just like us." My sister and I have been hardcore relating to celebrity sisters for years, like the Kardashians and the Duffs, to name a couple. Obviously, we're not carbon copies, but we understand where they're coming from more times than one.
We're all products of our environment, and having that incredible big sis, little sis dynamic as you were growing up has really affected you, even if you're completely unaware. There are at least nine things that anyone with an older sister can instantly relate to. Our experiences may be varied, but there are just some things that remain the same.