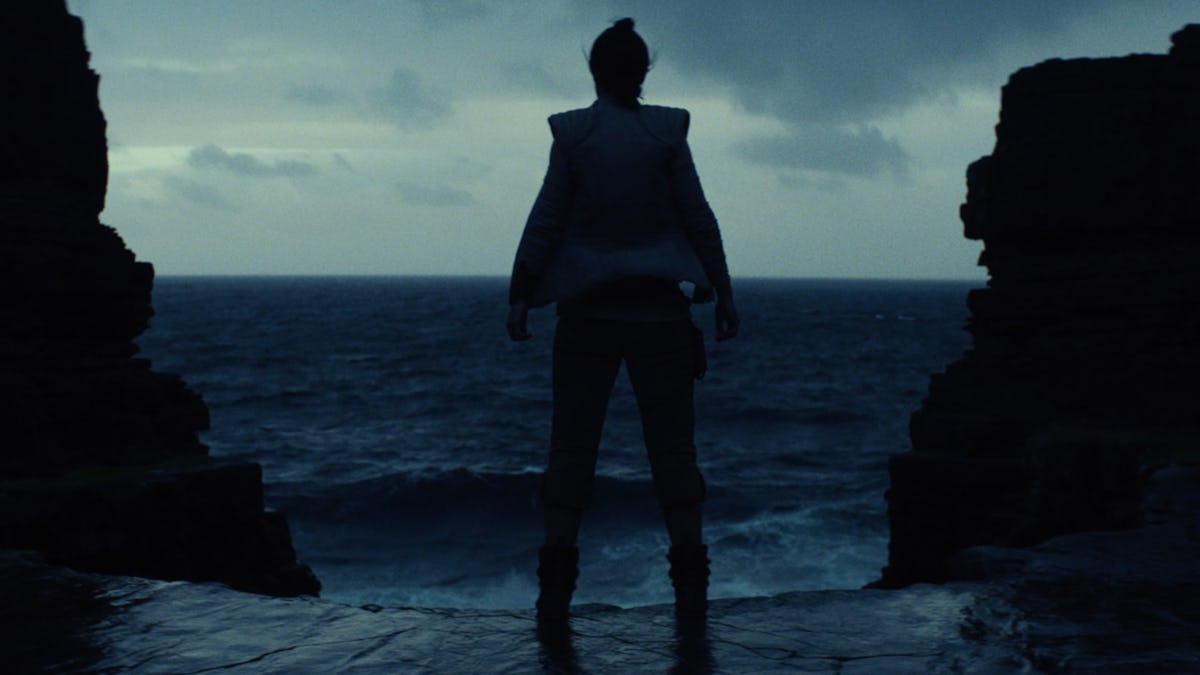 9 'Star Wars' Facts You Need To Know Before Seeing 'The Last Jedi'
Lucasfilm
We only have two weeks until Star Wars: The Last Jedi arrives in theaters. For those who are merely dilettantes when it comes to the Star Wars fandom, big moments like this can be filled with trepidation. What if there are things that one is expected to know when arriving at this movie? Have there been updates to the characters you might have missed? Never fear, we've got all the Star Wars facts to know ahead of The Last Jedi before you head to the theaters.
The biggest fact to know though, isn't the one that's about a character. It's about the behind-the-scenes tragedy that happened last Christmas, when Carrie Fisher's heart gave out while on a flight with her mother. Filming for her role in this movie was mostly completed at the time, with only a few alterations having to be made to deal with the loss. The issue, of course, is that she was apparently a major player in the final installment, Episode IX. The script is being adjusted and rewritten to deal with this loss to the production.
Those attending the films should also be aware that for many fans, this will serve as our final tribute to one of science fiction's biggest heroines, a Princess who is also a General, who's bravery was without question. So, don't jump if those around you start openly crying when she appears on screen.
Rey
Like last time, the production is going to great lengths to keep us in the dark about Rey. No, we still don't know Rey's last name. But we do know that Adam Driver slipped and referred to her as a "hidden princess" during an interview last month. Was he talking about her as a trope? Or is there something to this?
Luke
This is Luke's big turn to shine, after Han took the limelight in The Force Awakens. The major thing to know about him is that the character is in a "dark, dark" place, according to Mark Hamill. He even came up with a backstory where his character got married at one point and his stepson accidentally killed himself playing with one of Luke's lightsabers. When the actor is making up gun violence parables to get into the right mindset, you know the character must be in a bad mental state indeed.
Finn
When we last left Finn, he was lying in a recovery room while Rey took off on her next adventure. In a cut scene, we learn that he'll be just fine, but what about those images of him as an Officer of the First Order? According to Boyega, it's part of a mission of "intense pressure" and he'll have to choose sides.
Poe
Unlike some of the characters, Poe proved so popular, he's had a run of comic books detailing his adventures prior to Episode VII and what led him to Jakku in the first place. The important plot point? Poe's mom planted Force trees in the yard around their home, which might explain why Poe is such a good pilot: he's Force sensitive!
Leia
Though Disney killed off the original Star Wars novelizations in order to reorient the universe to their liking, they've not slouched in replacing to now-non-canon novels. The Aftermath Trilogy filled in a lot of Leia's backstory, including visions of what Ben Solo would become while he was still in the womb. Also? Ben Solo was born the same day the Galactic Concordance was signed, ending the war for good.
Kylo
Speaking of the boy born on the day the Galactic Civil War ended, he too has had little given away about him. But I love the trope of the dark side Jedi, struggling with his soul being drawn to the light and the good. Can we hope for redemption for the man who killed Han Solo?
Snoke
Hilariously, most of what's been revealed about Snoke is in a children's series called Star Wars: Tales of the Force. It introduces things we haven't seen, like his security forces, the Elite Praetorian Guard, and a squad of eight humans who surround him wherever he goes aboard his Mega-class Star Destroyer, the Supremacy.
Hux
While Hux the Younger doesn't have that much background, the Aftermath Trilogy filled in quite a bit about Hux's dad, Brendol. He's the one who actually created the concept of the First Order as a back up contingency plan. Also, apparently the first members of the First Order were children slaves kidnapped from Jakku. Interesting!
Also? The General Armitage Hux we know today was sired outside of marriage. He grew up hating his father, and eventually murdered him.
Phasma
The most popular character from The Force Awakens, Phasma has not only had her entire backstory filled in, but her adventures after the movie ends filled in as well.
Phasma apparently grew up in a primitive tribe that she became the co-leader of along with her brother. When the First Order, lead by Hux's dad Brendol, arrived on her planet, she jumped at the chance to join something bigger than herself. In doing so, she betrayed her brother, her family, and her tribe. She helped Artmitage Hux murder his father too, in order to hide her upbringing.
Meanwhile, the comics covering her days after the events of The Force Awakens are all about her covering her tracks so no one thinks she might have anything to do with the Resistance.
Star Wars: The Last Jedi arrives in theaters on Friday, Dec. 15, 2017.