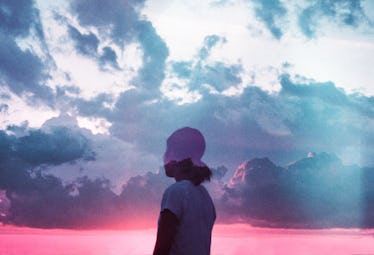 9 Quotes About Falling Out Of Love That Sum Up The Sadness & Solitude
Falling out of love can be one of the most isolating experiences. If you're in the thick of a breakup, you can feel like you're totally alone, but it's helpful to try and remember that you're not. The experience of healing from lost love is challenging but a universally shared one. If you're going through a separation, or realizing that you just don't feel the same about your partner as you used to, some quotes about falling out of love might give you clarity. Even though experiencing something like this can be super challenging, there are thankfully so many books, songs, movies, and poems that can give you strength.
The following quotes about falling out of love range from speaking to the hurt of having someone leave, to learning to love yourself first, to the magic of healing yourself slowly. Which are all silver linings to an experience like losing love. Some of these might not quotes resonate with you, and that's totally OK. Healing makes you feel different things at different times, so feeling angry, sad, lost, or any number of other emotions is entirely valid.
If these quotes inspire you, consider writing down how you're feeling. A recent study actually proved that journaling four times a week can reduce the emotional distress that breakups often cause. In any case, I hope you begin to find healing through numerous different avenues in your life. And, in the meantime, may these quotes speak to your soul, and remind you that things won't always feel this way.