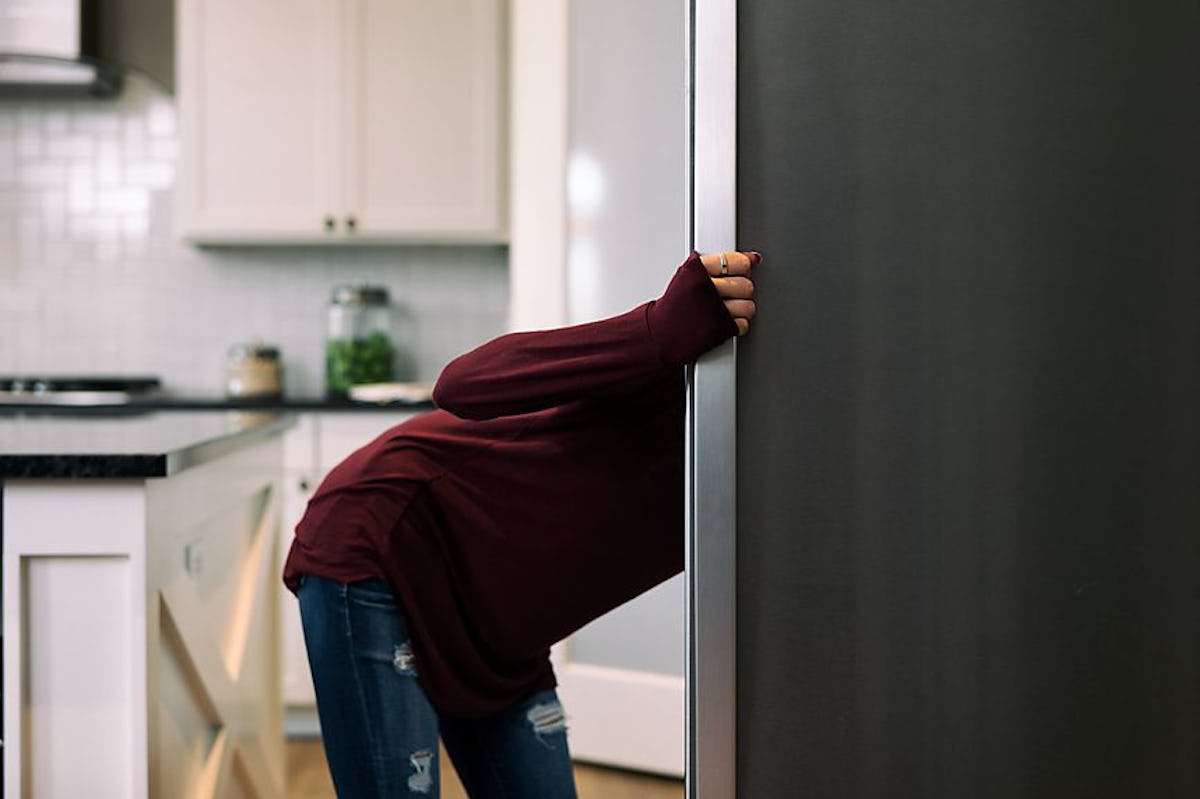 9 Life Hacks For Vegans Who Still Low-Key Crave Meat & Dairy All The Time
If you're going from wolfing down meat and potato dishes on the reg to a strictly veg-only menu overnight, don't expect that your mouth is never going to water at the sight of a bacon cheeseburger again, or that the smell of roast chicken won't entice you. Odds are, if you're a carnivore-turned-herbivore, once in a blue moon, your body is going to crave animal products. This absolutely does not mean you have to give in to the hunger, though. There are plenty of life hacks for vegans when cravings strike. Thankfully, the food industry is slowly chugging away to offer plant-based peeps some alternatives that come eerily close to the real thing.
Coming from a predominantly Irish household myself, I consumed chicken, burgers, hot dogs, chopped meat, bacon (so much bacon), and drank tea with milk on the daily. Switching over to a vegetarian diet cold turkey for the sake of my sensitive tummy was no small feat, and I can totally relate to those of you who, once in a while, find yourself glancing at a family member's dinner plate, or wishing McDonald's could somehow mimic their chicken selects vegan-style because they're just that tasty. Rest assured though, the food industry is (slowly but surely) working on it.
Progressive food development has made it possible for vegans to have their burgers and eggs, and save the planet, too. More often than not, meat-eaters go plant-based because of health and moral issues, not because they didn't enjoy the taste of animal products. It's not uncommon to crave the foods you used to eat, but rather than take two steps back, take three steps forward by substituting meat for these delicious alternatives instead.