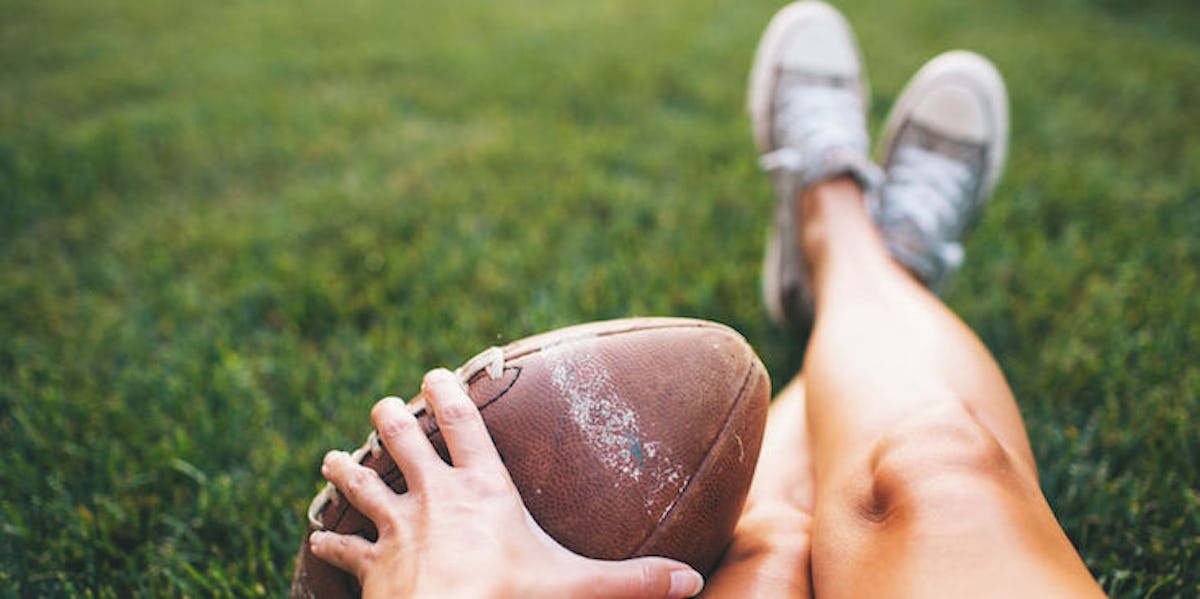 9 Sweet Homecoming Game Instagram Captions For You & Bae's Tailgate Pic
Jumping back into fall means many things: pumpkin spice lattes, booties, and cozy sweaters. It also means it's back-to-school season, and homecoming is probably just around the corner for you. Whether you're super into football or not, homecoming is generally a fun time to amp up your school spirit. You get to watch people fight over a ball, spend time with bae if you have one, and get those adorably peppy Instagrams full of school spirit. If you're not sure what to caption, I thought of some homecoming game Instagram captions with your boyfriend or girlfriend.
What you choose to caption your Instagram picture, of course, will depend on your personality. Do you like to stick to a cutesy caption with your partner when you post pictures? Do you like to joke a little bit, getting a bit more competitive and snarky? Are you more self-deprecating and honest in your captions, not trying to really impress people? That will all determine the kind of caption you use and what you'll want to go with for that perfect homecoming game Instagram picture. Besides thinking of the angles and filters of the photo itself, the caption is the essential topper for that ideal 'gram. You want it to match your personality, but fit in with the homecoming game theme. Check out some of my suggestions below.