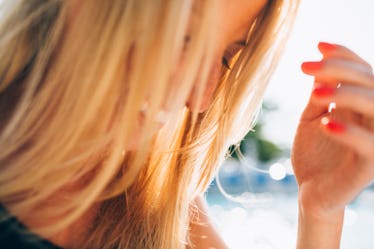 People Share The Embarrassing Things Their Partners Said To Their Parents & OMG
Meeting your partner's family can be a really awesome experience. Getting to know the people who had such a huge hand in shaping who your partner is can be immensely gratifying — that is, if you can manage to make it through the encounter without saying something colossally embarrassing. And even if you do manage to get by unscathed during those first couple of family occasions, assuming you stay together, you have an entire lifetime of meetings to say something cringe-inducing. There really should be a Hall of Fame commemorating embarrassing things partners have said to parents, because in case you haven't guessed, there are some borderline horror stories out there (courtesy of reddit).
I'm sure we've all been in a situation when we've said something that was a little too much, and as soon as we said it we would have given anything to take it back. And, honestly? Sometimes we're not sorry at all, but the look on our SO's face tells us we def should be. Let's face it, since we're all doomed to say something awkward sooner or later, the least we can do is try to learn from the mistakes of others. Chances are, some of these stories are far worse than anything you'll have to endure, if you're careful.