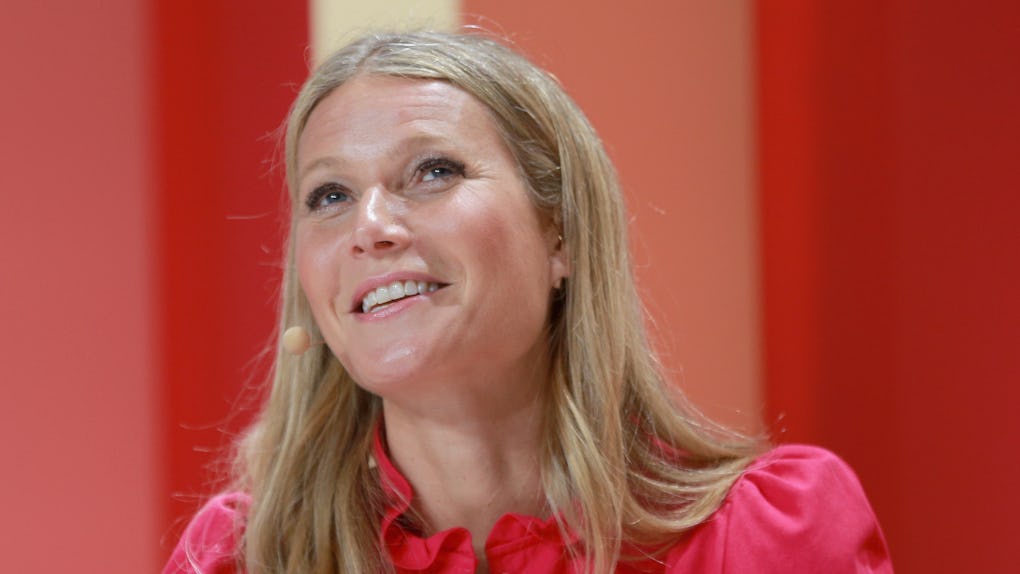 Rich Fury/Getty Images Entertainment/Getty Images
9 Dating App Bio Ideas Inspired By Hilarious Celebrity Quotes
There's nothing that burns my eyeballs more than seeing a demand like, "Must be hot, smart, funny, and up for adventure," on a dating app bio. First off, what about this bio do you think makes you attractive to others? Do you normally request whatever you want from the universe and get it? (No, you're on a dating app.) And also, what do you mean by adventure, seriously? I firmly believe that the best dating app bio ideas don't take themselves too seriously.
That said, it can be fun to include quotes from celebrities who definitely take themselves too seriously. A random celebrity quote that sort of has to do with dating, but also is just a funny and random moment from culture makes for a low-key, chill dating profile. Plus, remembering that time Kanye said that ridiculous thing is definitely a conversation starter.
I'd personally recommend attached the originator of the quote's name at the end of the quote, just so it doesn't come across as completely out of nowhere. And now, a rundown of the most random little mantras you can post to your dating bio, to see if your matches get your sense of humor.
1."You're doing amazing sweetie." —Kris Jenner
This crowd-pleasing line from the matriarch of Keeping Up With The Kardashians is also one of my favorite memes. It's also really good encouragement to all of the swipers out there. They work hard, but Kris Jenner works harder.
2. "I only love my bed and my momma." —Drake
This lyric from "God's Plan" is perfect for your dating profile, assuming no one takes you too seriously. A Drake runner-up? "In my feelings." Because everyone loves jokes about feelings while dealing with their own feelings of trying to get excited about sifting through profiles.
3. "The number seven is the number of spiritual perfection, it's true GOOGLE IT!" — Justin Bieber
This is a line from Justin's recent Instagram announcement regarding his engagement to Hailey Baldwin. I love it because it is entirely random, and definitely a conversation starter. (Maybe you can even line up a date on the seventh?)
4. "I would very much like to be excluded from this narrative, one that I have never asked to be a part of, since 2009." — Taylor Swift
5. "I don't agree 100 percent with anyone but myself." — Kanye West
Putting a Kanye tweet on your dating app bio is a strong choice, but hopefully your matches will know you're being sarcastic. A riff on this: "Like Kanye, I don't agree 100 percent with anyone but myself." You'll immediately be able to tell if your matches are on the same wavelength as you, that I can promise.
6. "I'm a normal, nice person. A good person. I don't have any bad intentions. And my past has to stay in the past." — Lindsay Lohan
This gem of a quote is from Lindsay Lohan's interview with the New York Times about her Mykonos beach club. Gosh, she is an excellent celebrity. Another idea for your bio: "Looking for someone who will take me to the Lohan Beach House in Mykonos."
7. "I get to go to lots of overseas places, like Canada." — Britney Spears
This oldie but goodie Britney quote is a great way to poke fun at all of the "I love travel!" bios on dating apps. Because who doesn't want to travel?! Especially to overseas places like Canada and Mexico...
8. "WE'RE GONNA BE BETTER AT 70 BABY HERE WE GO!" — Justin Bieber
I had to include another favorite line involving the number seven from JB's big announcement on this list, sorry. To be transparent: I edited this quote from his original post and added an apostrophe in "We're," you know, since good grammar is always a good look on the apps.
9. "When I pass a flowering zucchini plant in a garden, my heart skips a beat." — Gwenyth Paltrow
And last, but never least, a ridiculous Gwyneth Paltrow quote from My Father's Daughter, the Goop founder's book. If you're actually trying to get dates on these apps, I'd recommend qualifying this quote by attributing to Paltrow. You know, just so nobody thinks you actually crush on zucchini plants.
Check out the entire Gen Why series and other videos on Facebook and the Bustle app across Apple TV, Roku, and Amazon Fire TV.
Check out the "Best of Elite Daily" stream in the Bustle App for more stories just like this!