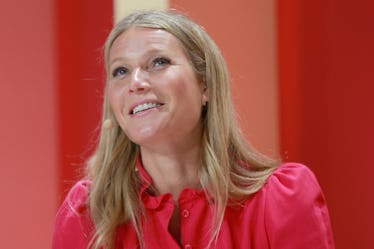 9 Hilarious Quotes From Celebrities That Would Make Iconic Dating App Bios
Rich Fury/Getty Images Entertainment/Getty Images
There's nothing that burns my eyeballs more than seeing a demand like, "Must be hot, smart, funny, and up for adventure," on a dating app bio. First off, what about this bio do you think makes you attractive to others? Do you normally request whatever you want from the universe and get it? (No, you're on a dating app.) And also, what do you mean by adventure, seriously? I firmly believe that the best dating app bio ideas don't take themselves too seriously.
That said, it can be fun to include quotes from celebrities who definitely take themselves too seriously. A random celebrity quote that sort of has to do with dating, but also is just a funny and random moment from culture makes for a low-key, chill dating profile. Plus, remembering that time Kanye said that ridiculous thing is definitely a conversation starter.
I'd personally recommend attached the originator of the quote's name at the end of the quote, just so it doesn't come across as completely out of nowhere. And now, a rundown of the most random little mantras you can post to your dating bio, to see if your matches get your sense of humor.