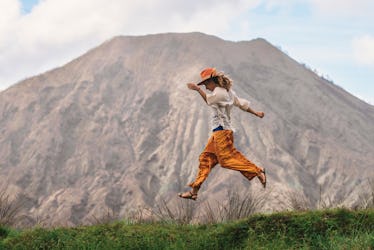 The 9 Coolest Corners Of The World You Never Knew About, But Should
So many places to travel, so little time. One of the most difficult travel choices you'll have to make is deciding where to go. There are so many beautiful destinations to choose from, and sometimes that can feel overwhelming. Should you visit a country in Europe or Africa? Should you hit the beach or spend a week in the mountains? The options are endless. If you need a bit of destination inspiration, then check out some of the coolest places in the world you never knew about to fuel your wanderlust.
You probably have a travel bucket list full of places you've dreamed of visiting your whole life. You've likely discovered these places through movies, songs, friends, screensavers, or Instagram. For every place you've discovered, there are others that you've never seen or even heard of before. Fortunately, this means you can never grow tired of finding new places to explore or add to your bucket list.
When you think you've seen it all, let me remind you that you've only scratched the surface of what this beautiful world has to offer. Tap into your adventurous spirit, and book a flight to one of these cool corners of the world to discover the unknown.