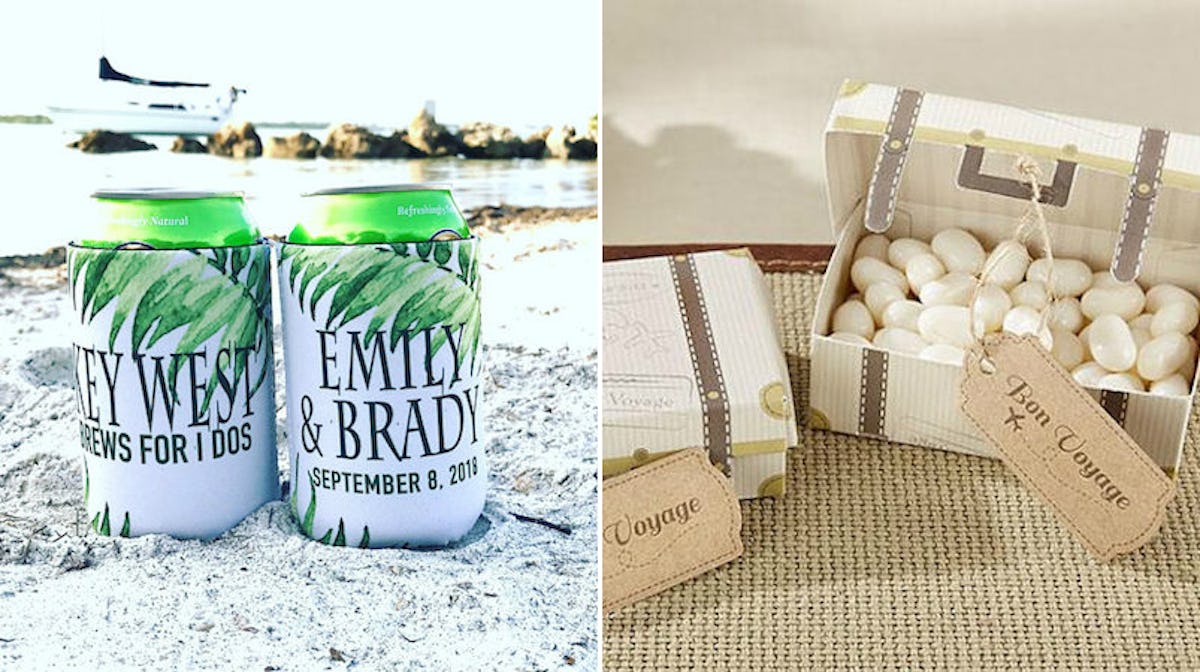 These Swag Bag Ideas For Guests At Your Destination Wedding Are Seriously Lit
If you've planned a destination wedding, you should be stoked as hell. Of course, your friends and family are excited to go to any lengths to see you get married to the love of your life, and you're going to reward them with unforgettable memories — so don't sleep on epic party favors. There are so many cool knickknacks you could think of for destination wedding goodie bag ideas, because you're basically giving your guests the prime excuse to take a mini vacay.
No matter the age norm of the crowd, goodie bags will always be a highly-anticipated factor of any traditional gathering. It's like a little bag of fun that surprises you with trinkets, all while you're celebrating a close friend or family member tying the knot. The trick to an awesome goodie bag is to make them so unique and entertaining, that whenever your guests look at one of the items, they immediately think of you and your special day.
A destination wedding already has everyone at a heightened level of excitement. It's not every day you get to travel to see someone you care about get married. Piggyback on those happy vibes your guests will have, and send their feels to new heights with a goodie bag filled with any of these trinkets.