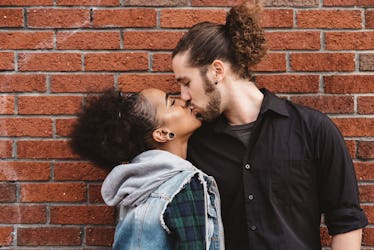 8 Ways To Have More Intimacy In Your Relationship, Because It's Not Always Easy
I always love hearing about my friends' partners and their relationships. I find it so neat when couples find balance with each other and one of my favorite things is discovering ways to have more intimacy in your relationship. Since no two couples are exactly the same, the ways in which people cultivate intimacy with each other can vary a ton. This means there's always a chance to learn more! It's so cool that you can always try new tactics with a partner, and there are just so many sweet ways of showing your affection for them that you don't have much to lose when it comes to getting creative.
"The thing that I love about our partnership is that we are always making an effort to celebrate each other and our relationship," says Erica, 24. "To me, it's about leaving each other sweet little gifts, love letters, or cooking a surprise dinner for them that feels like it's saying, 'there's no reason or occasion for me to do this — I just want to because I love you.'" It isn't about what you buy them or what you can do for them — it's the ways you can be vulnerable around them and show them just much you care.
For some ideas on how to build intimacy with your partner, consider the following tips.