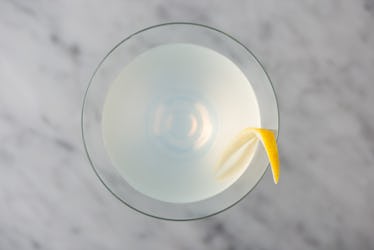 8 Vodka Home Remedies That Have Nothing To Do With Getting Drunk
In the world of home remedies, hard liquor doesn't usually come to mind as something you should use as a healthy lifestyle hack. After all, it's usually the exact cause of your least healthy lifestyle choices, and your less-than-healthy hangover the following morning. But there are actually tons of vodka home remedies that have nothing to do with getting drunk and everything to do with improved living.
From your skin, to your immune system, to your kitchen counter, vodka can serve as a super effective, multipurpose cleaner. This makes sense, if you think about it. After all, vodka is the second cousin of rubbing alcohol, making it a fully equipped strategy for taking on bacteria of all kinds.
Before you go ahead and use vodka for literally everything in your life, keep in mind that you should avoid flavored vodkas or anything similar. Using french vanilla raspberry soufflé vodka as a cleaner, for example, might disappoint you, as it's so loaded with sugars and artificial flavoring that the actual alcohol is diluted. For anything not related to drinking, you're better off purchasing pure vodka, with as few additional ingredients as possible.
Once you've picked it up from the liquor store, here are eight vodka home remedies you can try that have nothing to do with getting drunk.