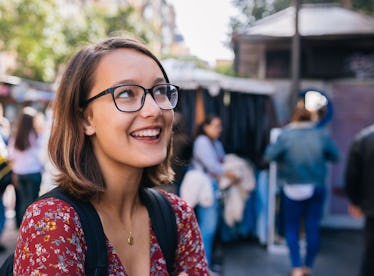 8 Unexpected Things That Happen At 25 That Show You're Living Life As A Real Grown-Up
If you feel fulfilled with your life by the time you hit 25, you're doing something right. You can't help but think about all of the little things no one tried to give you the 4-1-1 about, though. Sure, everyone is following their own unique path, but I think we can all agree that a general PSA about some things would have been appreciated. Unexpected things that happen at 25 are probably the scenarios your parents tried to give you a heads up on, but you were too busy living your best life during your early 20s to actually listen. Don't worry; it happens.
These things aren't all bad, either. It's all part of growing up, and in the process, learning about life along the way. Each of us blossoms into the person we want to be. Maybe you've started to perfect your own style, or you are figuring out how to work your dream into your paycheck. Anything goes, because everyone starts with blank pages in their own novel.
Your mid-20s is a time when you start to learn some things about life that may surprise you. There's no chronological order in which they occur, but these eight things would have been nice to know before 25.