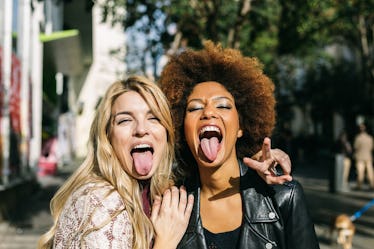 Does Your Bestie Do These Little Things For You? If She Does, Keep Her Forever
How can you not look over at your BFF, sigh, and think about how blessed you are to have this gem in your life? She's one of the most precious things, and your world is complete with her. There's no limit to the things your best friend does, and the respect and love you have for her is just as infinite.
From those impromptu "rosé all day" afternoons, to ugly crying on your sofa watching your favorite romantic comedies, some of your greatest memories involve her. You two can be doing the smallest things together and have so much fun. And when it comes to doing things for each other, you both do it with ease.
Life's about the little things, so you definitely have to take the time out to acknowledge and appreciate every single thing she does. Your BFF knows you so well that many times she's supplying you with things you didn't even think you needed at the time. Yeah, she's the realest of MVPs, and she sets the bar high for what you consider to be BFF material. And who needs a bunch of those, anyway? You know you've got yourself a gem if your BFF has done any of these eight things.