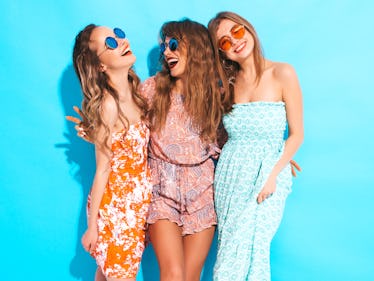 8 Surprising Things You Learn From Your Younger Siblings Once They're Adulting
The relationship you have with your siblings is a unique one. Depending on when you were born, that's the role you're given for the rest of your life. As the oldest, you're looked up to as the leader and role model of the crew. You experience many things first, and therefore, you're able to offer some really great insight on life's monumental moments and situations. You thought the teaching phase passed once everyone grew up, but there are actually still things you learn from your younger siblings once they're adulting.
I don't need to remind you, because you know first-hand that adulting can be quite the challenge at times. You're trying to maintain some kind of balance between crushing it at your job, while also having fun with your friends in your 20s. (Also, don't get me started on having to keep yourself in check with doing chores.) It's a lot to have on your plate, but you've gotten the hang of it.
Now that your siblings are in their 20s, it's their turn. You thought you'd have to take the leadership role again to show them the ropes, and explain all things adulthood to them. However, you never expected your younger siblings to be the ones teaching you some things along the way as well.