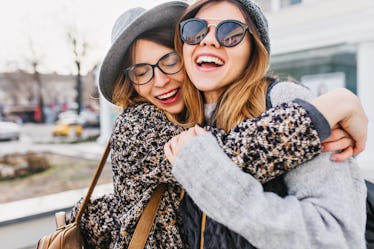 8 Cute Sorority Dates To Plan With Your Little This Fall When You're Both Broke AF
As much as our friendships are rich, college life certainly brings on a different kind of financial highs and lows. Having a little in your sorority is amazing, but sometimes, you may have to come up with innovative ways to spend time together because you're ballin' on a budget. There are many things to do with your sorority little, and each one will still be fun because the two of you together is just a riot.
College has a way of making us utilize our creative skills when our wallets are playing one tune — broke. No matter, money could definitely buy material things, but it can't necessarily make those cherished moments happen. That part is up to you and your little.
Even if you are working with just a little bit or nothing at all for the moment, there are ways to work around this seemingly systematic cycle of broke-ness that plagues us in college. There are a lot of avenues you could explore, and it'll probably be even more adventurous with your little right by your side, experiencing the randomness. It's moments like this, making the best out of a broke situation, that tighten any bond. So, if your heart is full but your pockets are nearly empty, try a few of these low budget outings with your little.