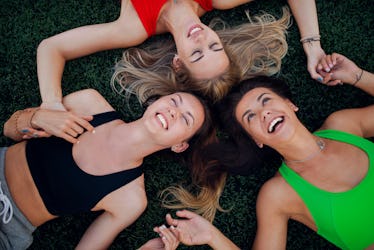 8 Little Things To Appreciate About Your Siblings Every Single Day
Of course, you love your siblings endlessly. They are not only family, but your best friends since day one and for the rest of your life. You probably even have a family group chat that's always active, and turn to it whenever you want to check in or need someone to talk to for advice. You know how much you love them, but sometimes, you forget the things to appreciate about your siblings every single day. It truly is every day that your brothers and sisters are there for you and show how much they love you with the simplest and most underrated things.
When it comes to my sister, she's right there whenever I need her, even though she lives thousands of miles away. It's just something that is a given as sisters, that I sometimes take for granted. I'm forever lucky that having a sibling means I get these eight things automatically. Just like telling them "I love you" comes so naturally, it's also implied that you appreciate them. However, now more than ever is the perfect time to send an out of the blue thank you text or post a cute throwback pic of you together. After all, you're super grateful today, but also every day.