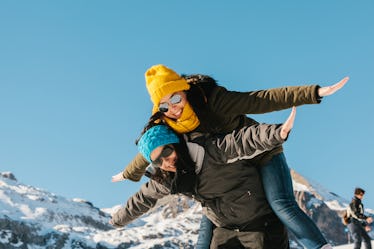 8 Legitimate Reasons That Prove Your Sister Is Actually Your Superhero
There's one special person in your life who you know will always be there for you. She has saved the day on a number of occasions, and has incredible skills that not everyone has. To top it all off, she is absolutely #fabulous. I know it sounds like I'm describing Wonder Woman, but I'm not. I'm actually talking about someone who is just as much a superhero as any Marvel or DC character, but she exists in your everyday life. That person is your sister. If you're blessed to have a great relationship with your sister, you most likely agree that there are so many reasons why your sister is the best, and your very own superhero.
Sure, you may not totally agree on everything, and she may get on your nerves sometimes, but at the end of the day, she is there helping you out with whatever villain life throws at you. You don't know how you would have survived your parents, high school, or even relationships without her.
Your sister pretty much matches the textbook definition of a superhero with these eight qualities she possesses. I mean, if you have a sister, you should understand how lucky you are to basically have a real life Wonder Woman in your family. It's not easy living her life and saving yours, all while doing it with freaking great hair. But, that's just what a superhero does, and with great power comes great responsibility.