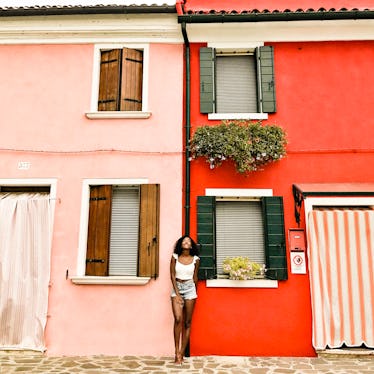 These 8 Places In Italy Should Be On Your Bucket List & Your Instagram
Let's be real: Italy is an Instagram user's dream. The cobblestoned roads, rainbow colored homes, ancient sculptures, lush vineyards, mountainside towns, quaint villages, elaborate architecture, stylish locals, and even authentic pizza are perfect for the 'Gram. You don't have to search far to find breathtaking landscapes or vintage Fiats that seem to be perfectly positioned against vine-covered walls. There are some places that just make it easier to score that Instagram-worthy photo, and Italy is definitely one of them. If you're looking for your own Insta-worthy adventure, we've rounded up the most Instagrammable places in Italy that you really need to experience in real life.
Isn't it amazing when reality exceeds your expectations? The great thing about Italy's most Instagrammable locations is that they're actually more magnificent IRL. From the moment that you land in Italy, you'll be blown away by the sights, smells, and sounds around you. It'll be hard to resist whipping out your camera to preserve the moment. Whether you choose to swim in the Amalfi Coast, hike the Dolomites, or live out The Lizzie McGuire Movie in Rome, you won't have a single issue getting those perfect shots for your feed.