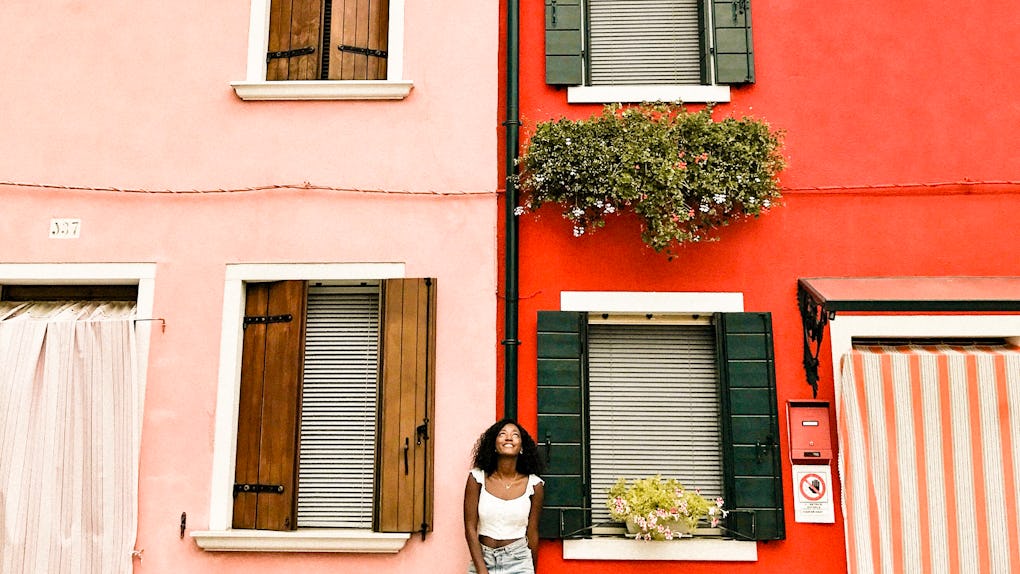 HeyCiara
8 Most Instagrammable Places In Italy You Need To Experience IRL
Let's be real: Italy is an Instagram user's dream. The cobblestoned roads, rainbow colored homes, ancient sculptures, lush vineyards, mountainside towns, quaint villages, elaborate architecture, stylish locals, and even authentic pizza are perfect for the 'Gram. You don't have to search far to find breathtaking landscapes or vintage Fiats that seem to be perfectly positioned against vine-covered walls. There are some places that just make it easier to score that Instagram-worthy photo, and Italy is definitely one of them. If you're looking for your own Insta-worthy adventure, we've rounded up the most Instagrammable places in Italy that you really need to experience in real life.
Isn't it amazing when reality exceeds your expectations? The great thing about Italy's most Instagrammable locations is that they're actually more magnificent IRL. From the moment that you land in Italy, you'll be blown away by the sights, smells, and sounds around you. It'll be hard to resist whipping out your camera to preserve the moment. Whether you choose to swim in the Amalfi Coast, hike the Dolomites, or live out The Lizzie McGuire Movie in Rome, you won't have a single issue getting those perfect shots for your feed.
1. Colorful Cinque Terre
If you haven't heard of this rugged cliffside village, you might be living under a rock. Cinque Terre is composed of five colorful towns that will leave you speechless. Accessible by train, you can spend days wandering through the cobblestoned streets of these pastel-colored homes.
2. Brightly Painted Burano
Venice seems to get all the hype in Italy, but there is a small colorful fisherman's village nearby that will blow your mind. Burano has rows and rows of colorful homes that reach far beyond the colors of the rainbow. It might be safe to say that this is the most colorful place on earth.
3.The Perfect Village in Positano
You've probably seen this trendy village somewhere on your Instagram feed. Positano is a cliffside village on the Amalfi Coast. Clusters of charming, pastel colored homes cascade directly over the Mediterranean Sea. Basically, it's a dream, and you'll definitely want to pose for endless IG shots.
4. These Peculiar Huts in Puglia
This place looks unreal! Hundreds of stone huts line the streets of this small Italian town. They're whitewashed, cone-shaped, vine covered, and look like something out of a fairytale. We doubt you've ever been to a place like this before, so you definitely want to make sure you visit ASAP.
5. The Tuscan Countryside
Imagine sipping world-class wine sourced directly from endless vineyards in Tuscany. This natural beauty will certainly freshen up your feed. There's no way you'll want to miss out on visiting medieval castles in this stunning landscape.
6.The City Of Canals
It's safe to say that Venice is on every traveler's bucket list, and rightly so. There are absolutely no roads or cars, which makes it an interesting place to visit. You can get lost in the endless canals by foot or even see the city on a traditional gondola ride.
7. The Eternal City
With ancient history that floods throughout the city, it's easy to see why Rome remains a top travel destination. It's a no-brainer to get a shot in front of the iconic Colosseum and Trevi Fountain. Honestly, you'll get your dose of Insta-worthy spots just by walking the streets of Rome. The architecture and sculptures that line the streets are utterly jaw-dropping. Head to the Trastevere neighborhood for a village vibe that's just way too charming for words.
8.The Dolomite Mountains
Don't miss out on the magnificent mountains in Northern Italy. The Dolomites are an extraordinary set of mountain ranges that give you the perfect opportunity escape the bustling crowds in Italy's bigger cities. If you need a breather and an insane shot on your Instagram profile, you'll definitely want to journey up north for a change of pace.
If these Italian stops don't fuel your wanderlust, I don't know what will. These Instagrammable spots in Italy should be on your bucket list ASAP.