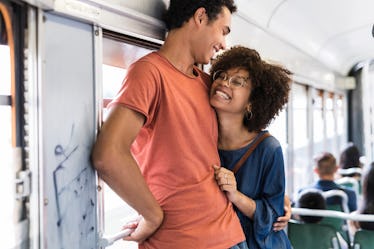 When Someone You Love Is Having A Bad Day, These 8 Little Things Will Cheer Them Up
There are days when it might feel like you will never make it home to your bed, and you have nothing extra to give to anyone, including yourself. Being a good person can often feel like extra effort, but in truth, doing acts of kindness for those around you will probably provide you with more positive emotions and energy than if you hadn't done anything at all. The most important thing to remember is that it's often the little things that can make someone's day, rather than the massive grand gestures.
The best part about deciding to make someone's day is that these efforts are, more often than not, a very small investment of your time and finances. Doing a nice thing for someone else is all about making their life just a little bit better. Whether it's upping the quality of their workout or saving them the stress of running out to a coffee shop, the smallest gestures are often the ones that end up being the most emotionally grand.
This week, make a point to do something nice for the people you love the most in your life — and maybe do a few nice things for some strangers, as well. Here are eight little ways to totally turn someone's day around: