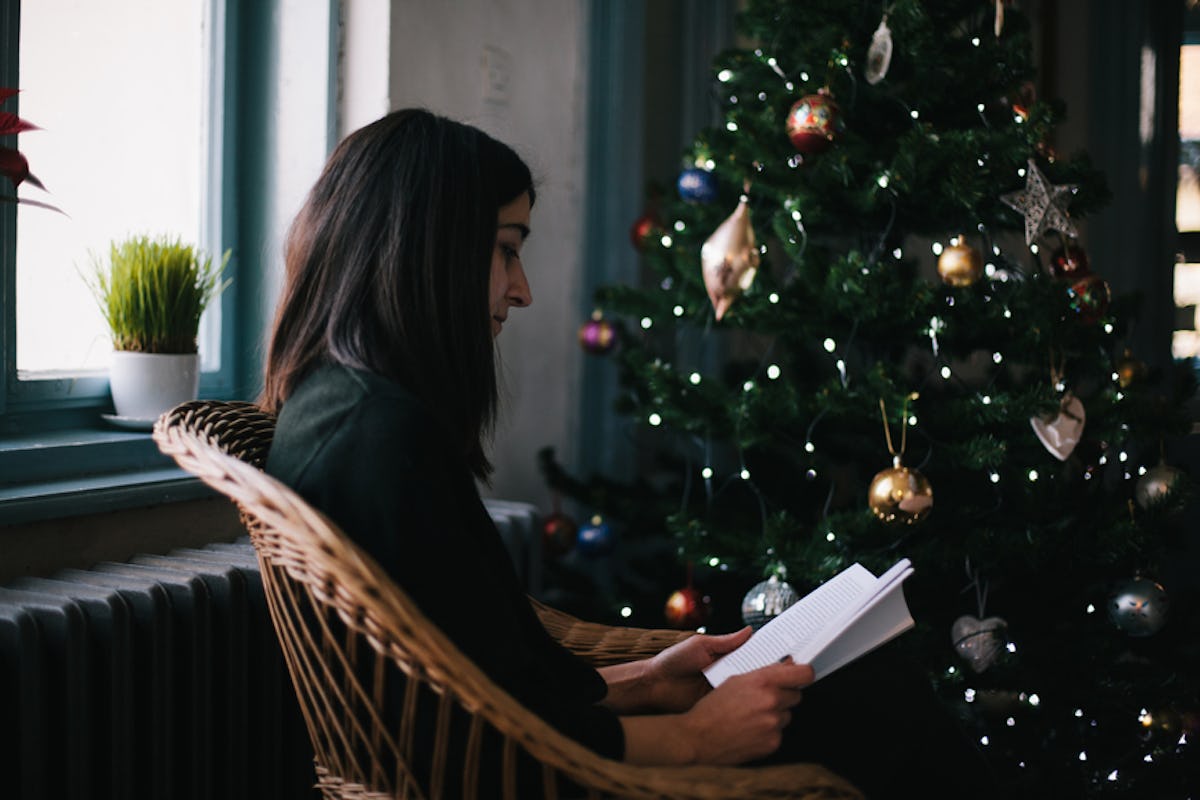 8 Christmas Books That'll Keep You Company On Those Snowy, Quiet Nights
I have such a love-hate relationship with Christmas. While I like family, festivities, parties, and giving and receiving gifts, I also find the holiday season overall to be deeply stressful and emotionally turbulent. In fact, when I was a kid, I used to get so stressed and spiritually dampened by the holidays I would get a rash every year. One thing I do to get through it is read — a lot. And more specifically, during this time of year, I go for Christmas books for adults that aren't overly cheesy, but can still keep me feeling a little more connected to the spirit of the snowy season.
Trust me, reading is an awesome way to combat whatever holiday stress or loneliness you might be feeling, and it's definitely a better use of your time than online shopping, or falling down an Instagram rabbit hole looking at everyone's Christmas decorations.
If you're in the mood to curl up with a blanket, a cup of tea, and a good book, give one of these books a shot for some great stories that will allow you to feel a bit more in tune with the holiday spirit.
Christmas doesn't have to be so damn stressful, I promise!