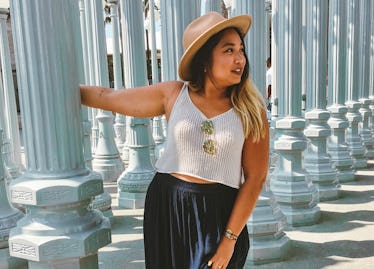 8 Best Things About Living In LA That Every Millennial Can Relate To
By 23, I've lived in a lot of cities. I grew up in Tampa, Florida, went to college in Boston, moved to New York City right after school, and as of six months ago, now live in Los Angeles. Although it has definitely been a huge adjustment, L.A. has been so welcoming to me so far. A ton of the qualities that I love about it are arguably the best things about living in L.A. that every millennial can relate to, and I know that many other people my age would love living here just as much as I do.
Los Angeles is a beautiful city filled with outdoorsy activities, beautiful sunshine, diverse cultures, and of course, a ton of spots to capture content for my Instagram feed. I love that the city is such a melting pot of people from all over the country, and even across the world. It greets newcomers with open arms and embraces people who are willing to make the most of their time there.
Though I don't know if L.A. is my forever home, it's definitely the place to be at this point in my life. I love being a young person in La La Land, and if you're considering moving here yourself, I can't recommend it enough.