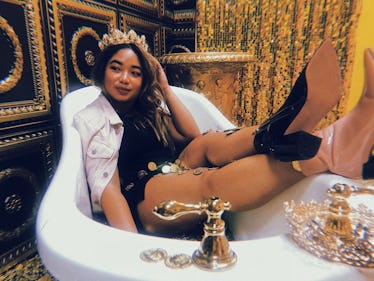 10 Best Things To Do Alone In LA, Because You're California Dreamin'
When you live in a city for a while, you figure out your daily routine, go-to coffee shop, favorite lunch spot, and hobbies you like to do by yourself. Three months ago, I moved to Los Angeles for a change of pace and scenery. But now that I'm here, I have to discover my personal routine all over again. Part of that includes finding new activities I love and making sure that I get my much-needed alone time. In my short time in this bustling city, I've discovered what I believe are some of the best things to do alone in LA.
A huge part of why I moved to LA is because a ton of my friends from college live out here. I love doing things with them, and they definitely keep me busy and entertained. But every once in a while, it's nice to have special places to visit and hobbies to do on my own. Carving out alone time in my busy schedule is an absolute must. It gives me time to feel like I'm really getting to know the city.
If you're just like me and are in need of fun things to do to #TreatYoself, here are a few of my faves in LA.