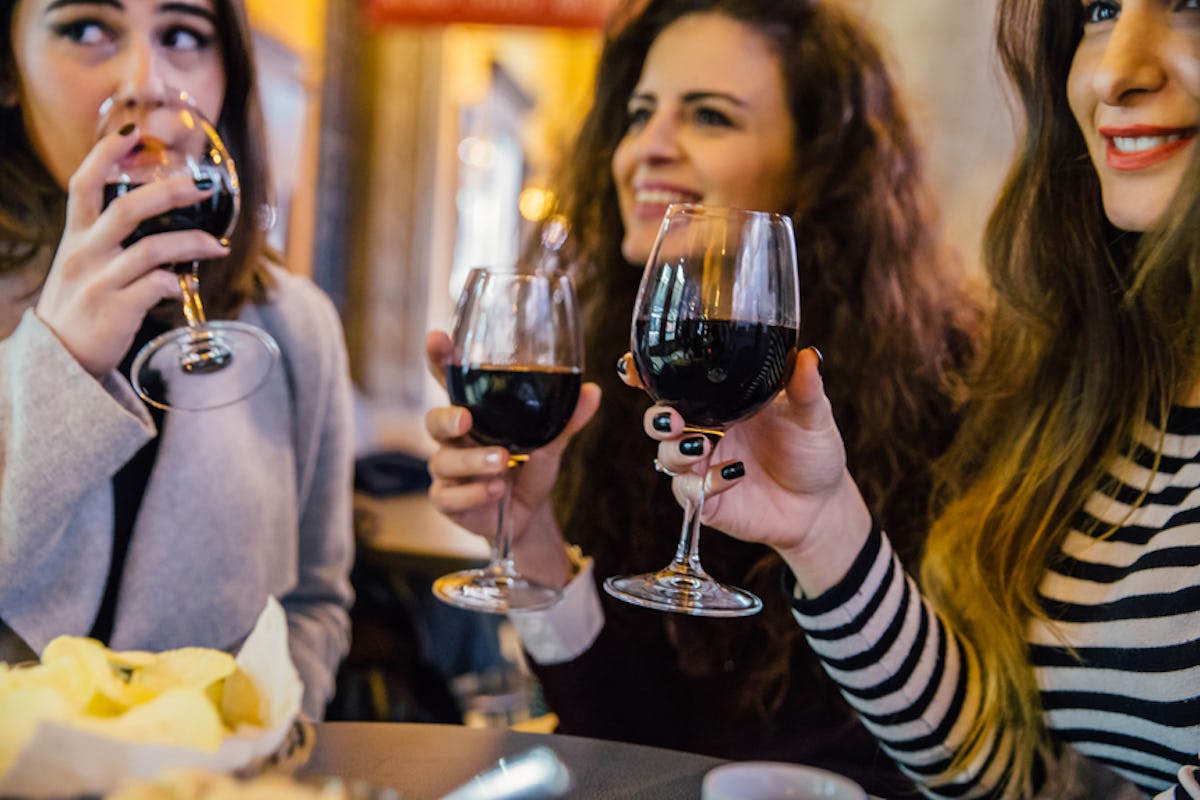 These Wine & Chocolate Festivals Should Definitely Go On Your Bucket List, ASAP
I'd like to think I'm good at pairing wines — and by pairing, I mean being able to hold a pair of wine glasses in hand. In all seriousness though, it's amazing how different wines bring out delicious notes of food you might not typically catch onto. Chocolate — the only reason to get up in the morning — is no exception to pairing well with wine. If you want to spoil your tastebuds to the max, attending wine and chocolate festivals and experiences will give them the VIP treatment.
Any real wino knows that wine is tremendously fulfilling on its own — but once food or sweets are involved, you're hooked. Like wine, chocolate has many different variations, tastes, and brands. Getting the two together for a collab will seriously have you and your girls (who are over 21) in pure bliss.
Inside all of us is a chocoholic that can never really get enough sweets, even with a glass of wine in their hand. Luckily, this colliding of worlds isn't too complex to find and attend — although you may have to travel a bit depending on where you are located on the grid. Chocolate and wine are worth the trek, though, and these festivals are sure to tantalize those tastebuds.