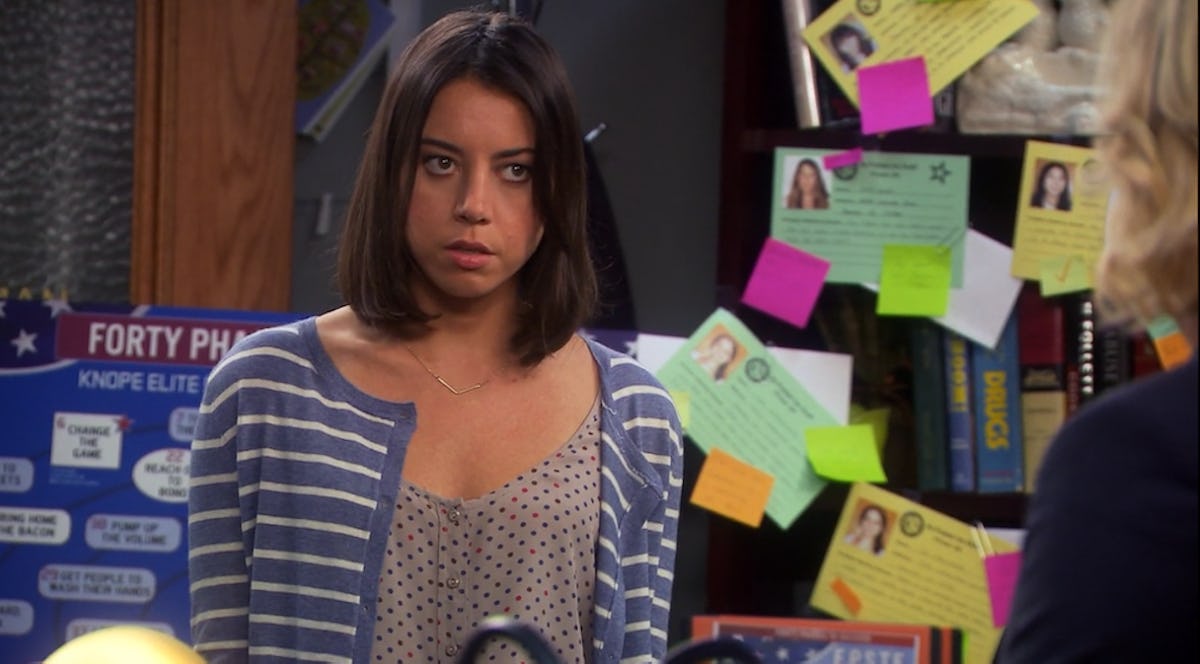 7 Ways To Say Thank You If You Hate Things As Much As April From 'Parks And Rec'
NBC/Netflix
The season of giving is quickly followed by the season of thank you cards. And whether you're just tired of being fun and festive, or truly hate everything, it can be everyone's worst nightmare. We all want to show the people we love that we appreciate them, especially for all the time and energy they put into making us feel like a million bucks. But sometimes a simple card feels like way too much, or not enough at all -- and we forget there are plenty of ways to say thank you.
We're not all Olympic gift-givers, or care nearly as much as Leslie from Parks and Rec. I don't know about you, but her standard four hours of sleep a night just isn't going to cut it. I put naps on a pedestal. Sorry, friends.
But if we're anything like April, we've grown to know a sarcastic comment isn't always appropriate in the middle of a city council meeting, and that you just have to accept the hugs from Ann and Donna even if you don't want them.
People can be the worst, especially when they're stressed -- but we choose who we surround ourselves with, and my guess is that you chose a pretty rad crew, worth getting a little cheesy for.
It's like that meme that comes around Twitter every once in a while: What do you do when your mom deserves the world, but you have two dollars? Yeah, being broke and 20-something can make saying thank you even harder. So, thank goodness we came up with some creative ways to say thank you, inspired by April for the ones you love and love to hate.