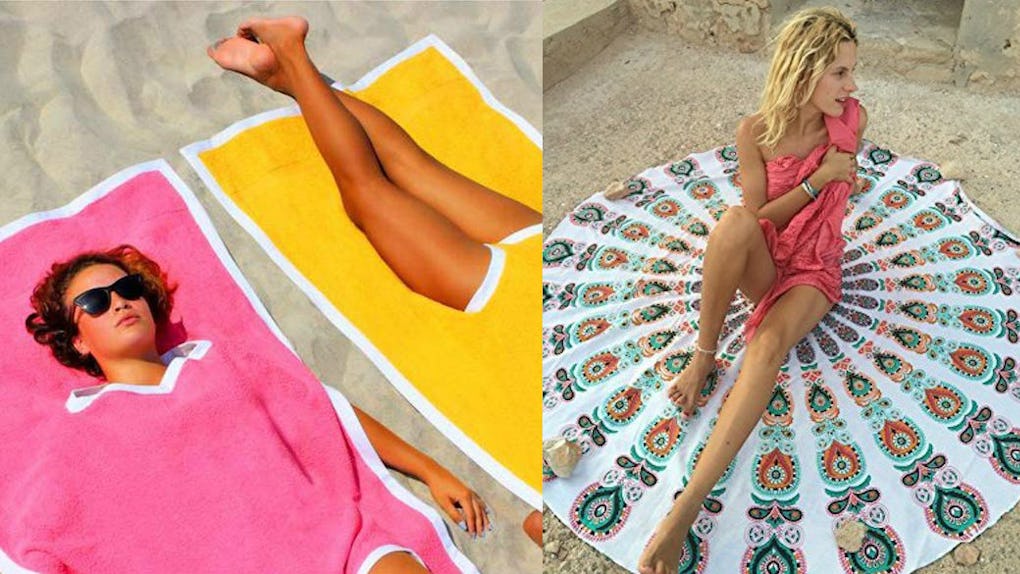 Amazon
7 Unique Beach Towels To Dry Off In Style This Summer
With prime beach season coming up, you are most likely looking to up your seaside wardrobe game. And since beach towels are a huge part of beach fashion, it's basically vital to snag something unique, Instagrammable, and most importantly, comfortable. So if you haven't already done your annual pre-summer shopping trip, here are seven unique beach towels to dry off in style this summer.
If you aren't entirely up-to-date on the latest in beach fashion, let me take a second and bring you up to speed. In the last few years or so, circular towels have gained tremendous popularity. I know it sounds pretty unusual, but they are basically sweeping the nation in all their corner-less glory.
However, if a circular towel isn't quite what you're looking for, there are so many cute options that maintain that classic rectangular shape. Between gorgeous patterns, super cute graphics, and summery colors, the internet is stuffed to the brim with cool towels that you will definitely want to tote to the beach this season. So take a look at my top seven sickest towel picks below. I don't know about you, but my wallet is definitely quaking right now.