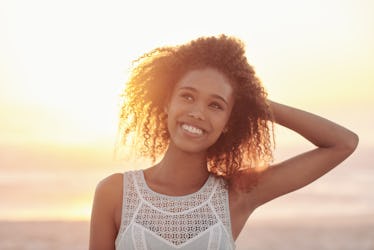 7 Things You Shouldn't Sit & Wait Around For In Your 20s, Because The Time Is Now
I'm sure you've heard plenty of times by now that your 20s is a very important, transformative time in your life. It's when adulting gets real, and you're balancing work, friends, daily responsibilities, and your passions. As important as this decade of your life is, you may be putting some things off that you really shouldn't be. You might be waiting around for things to happen, instead of creating your own happiness. However, there's no better time than the present to reach for the stars and live out your dreams, and there are some things you shouldn't wait around for in your 20s.
Let's be honest: You can't get to the finish line without running the race, and Cinderella would likely have been pretty sad to miss out on the ball if she was just waiting around for her Prince Charming to show up at her doorstep. In other words, you should be taking action and making the most of your 20s now.
Since my 29th birthday, I've been on high speed mode trying to make things happen. If I can offer any advice to you, it would be not to wait for any of these seven things to magically fall into your lap. You only get to experience your 20s once, after all.