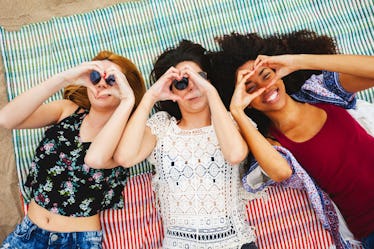 7 Things You'll Inevitably Have A Love-Hate Relationship With In Your 20s
Your 20s is where it's at. I'm sure you've heard it all before, and I don't mean to sound like a broken record — but it's so true. This time in your life is an important transitional period of figuring out adulthood, what career path you want to follow, and where you want to live. Along that journey, you begin to realize that many of the things you love most about being in your 20s also come with a few setbacks. In fact, there are a few things you have a love-hate relationship with in your 20s.
Just like you may have a love-hate relationship with your favorite TV series, your 20s also comes with some conflicting vibes. As much as you love everything that goes along with the freedom of being on your own, you also have to deal with the dreadful task that is responsibility. It can seem like you have a lot on your plate, but that's the beauty of adulting. It's a complicated relationship, but at the end of the day, it's one you're happy to be in. So, as much you want to complain about these seven things, you're also feeling very #blessed with where you're at.