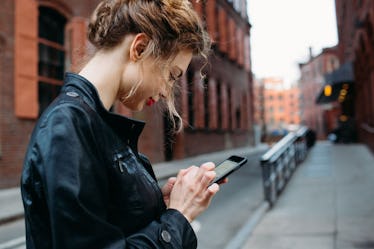 7 Things You Experience During Your First Long-Distance Relationship That Are So Relatable
Right now, you and your significant other are dealing with some distance. You may be back in your hometowns for a few weeks while school is on break, or working and living in different places for a little while. It can be tough. (I mean, who's going to split a carton of ice cream and watch movies with you?) But it's not for forever, and you're going to get through it. You're going to hang out with your besties a lot, and stay in touch with bae via text or phone calls. There are some things you experience during your first long-distance relationship that just might put a smile on your face, too.
Laughter is truly the best medicine when it comes to many things in life. Sure, there is always a time and place for humor, and you should always take a read on your audience and the situation at hand. But, more often than not, a laugh or well-worded meme can cure your heart and soul.
For instance, you spill coffee on your shirt? Crack a joke about it. Your bestie tells an embarrassing story about you? Find your funny bone. You and your significant other are doing long-distance? Send each other memes, and text back, "Same!" Before you know it, you will be sharing those laughs in one place, and have conquered your first long-distance relationship. Here are seven things that happen when you and bae are apart. One last reminder: You totally got this.