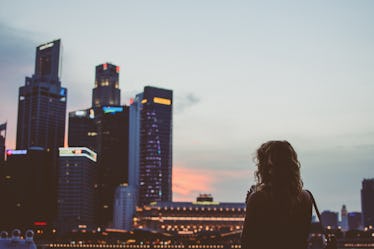 7 Essential Things To Reevaluate In Your Life Before Starting The New Year
It's nothing new to us that we should reflect on ourselves in the new year. It's become commercialized and mainstream, even, to take steps to a better you once the clock strikes midnight. Some of us put off reaching our goals until we hit that new year, and some of us dread pretending to "better ourselves" each year. Without fail, we're bombarded with emails and ads teaching us how to be a better us, when really, the only people who can tell us that is ourselves. As we approach the new year, the easy thing to do is to jump on the bandwagon with everyone else who feels the pressure to "fix" the usual (and, inevitably, give up). The harder thing to do? Focus on what's really gotta go to make us feel, think, and be better. It's about deciding what things to reevaluate in life.
Maybe 2018 won't be about making yourself into a completely different person. Instead, maybe you can focus on the small things that will make you happier in the long run; figuring out little ways to make your life run just a little bit more smoothly.
No idea where to start? These seven things will get you over that brain block. If one doesn't apply, move to the next, but we all have things we can get better at. New year, better you.