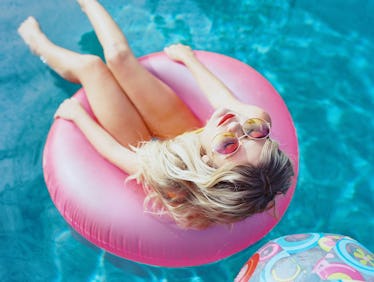 7 Things That Are Keeping You From Living Your Best Life At 25
You should be living each day to its fullest, but sometimes, it's easier said than done. Just as much as you want to be YOLO-ing your way through everything, you also remember that with life comes responsibilities. Your 20s is supposed to be a flexible, carefree time where you're figuring out adulthood and finding your way, but a lot of us get stuck in ruts that actually keep us from having the fun we deserve. In fact, there are things that keep you from living your best life at 25 that many of us have experienced.
These are the things that keep you focused on a job you dislike, friends who upset you, and staying in on a Friday night when you'd rather go out. Now is the time to get what you want, take chances, and step outside your comfort zone (if that's where you want to be). It is not the time to settle for anything less than spectacular, because you are such a gem.
If you've been letting these seven things keep you from living your best life, don't worry. You still have time to turn things around. So, take a moment to pivot yourself in the right direction, and pretty soon, you'll be living the sweet life.