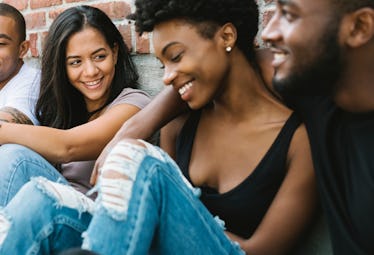 25 Rules For Yourself To Nail Down By 25, To Ensure You're Living Your Best Life
If you're tired of seeing age as an annoying little troll, it's time to kick those negative thoughts to the curb. By the time you hit 25, you haven't seen it all just yet. You've probably gotten a healthy dose of adulting and are trying to shape your identity in this world. It's complicated, exhausting, and rewarding all in one. To ensure you're living your best life, there are some essential rules to live by that will totally untangle most of those frustrations you've dealt with leading up to turning 25.
The number can be intimidating — especially when we come from such a YOLO-infused time that encourages us to embrace the moment. That's mostly true, but we should also have some guidelines for how we want to confront each day. These rules will not be our attempt to control every single moment, but rather for us to have a say in the way we react to the uncontrollable aspects of life.
Like most things, there are rules to this sh*t. These are your rules, though, and they should be tailored to helping you strengthen the positive outlooks that keep you mindful and present. Everyone's "25 by 25" list will have minor tweaks to their unique selves, but these points are general rules of thumb you should try to practice and keep in mind by the time your quarter-life settles in.