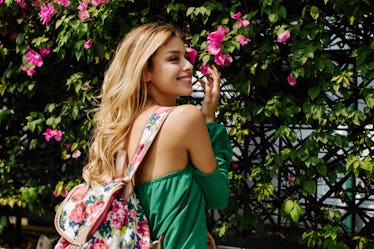 7 Things That Are Keeping You In Your Hometown When You Really Want To Get Out
Your hometown will always be your birthplace, but you can't deny that urge to call a new and exciting city your home. You're only human, and your mind is constantly wandering beyond the borders of your same old town and imagining your life elsewhere. You by no means have to stay in the same place forever. And if it weren't for a few things that are keeping you in your hometown, you'd be on the next plane ride to your dream city.
Your hometown will always hold a special place in your heart. You've spent your entire life there, made a crew of dope friends, and know the area like the back of your hand. But, it's time to spread your wings, because if you don't, you'll start resenting the place that holds so many of your unforgettable memories since childhood.
Don't let the idea of permanence deter you from getting out,either. You're giving a different place a try, and that doesn't have to be the last say. If you like it, you stay. If you don't, home is always waiting with open arms, and you can regroup and decide where you're off to next. You have to be willing to hit or miss when it comes to finally leaving your hometown. Just know, these seven things might stump you, but don't let them be the reason why you don't pack your bags and hit the road.