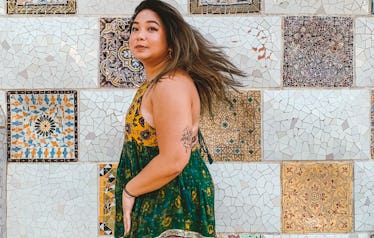 Why Barcelona Became One Of My Favorite European Cities In Just 4 Days
Having made my way around many major cities in Europe — and some smaller ones, too — I feel like I have a pretty well-rounded view of different European cultures. I know what I like when I travel, and I know what to look for whenever I visit a new city. But visiting Barcelona for the first time truly exceeded my expectations. There were so many things I did in Barcelona as a solo traveler that made it my new favorite European city, and I wish I could have spent longer than four days there.
The architecture — especially Antoni Gaudí's work — is unbelievable. I'm still daydreaming about the food, and of course, I got to live out my Cheetah Girls fantasies while parading around the city. There's so much beautiful culture in Barcelona, and though I knew I wanted to visit, I had no idea that I would fall in love with it the way I did. Now all I want is to become fluent in Spanish so I can explore the city more like a
Although my trip to Barcelona was a short one, the four days I spent there gave me just a taste of how incredible the city is. I truly cannot wait for my next trip back.