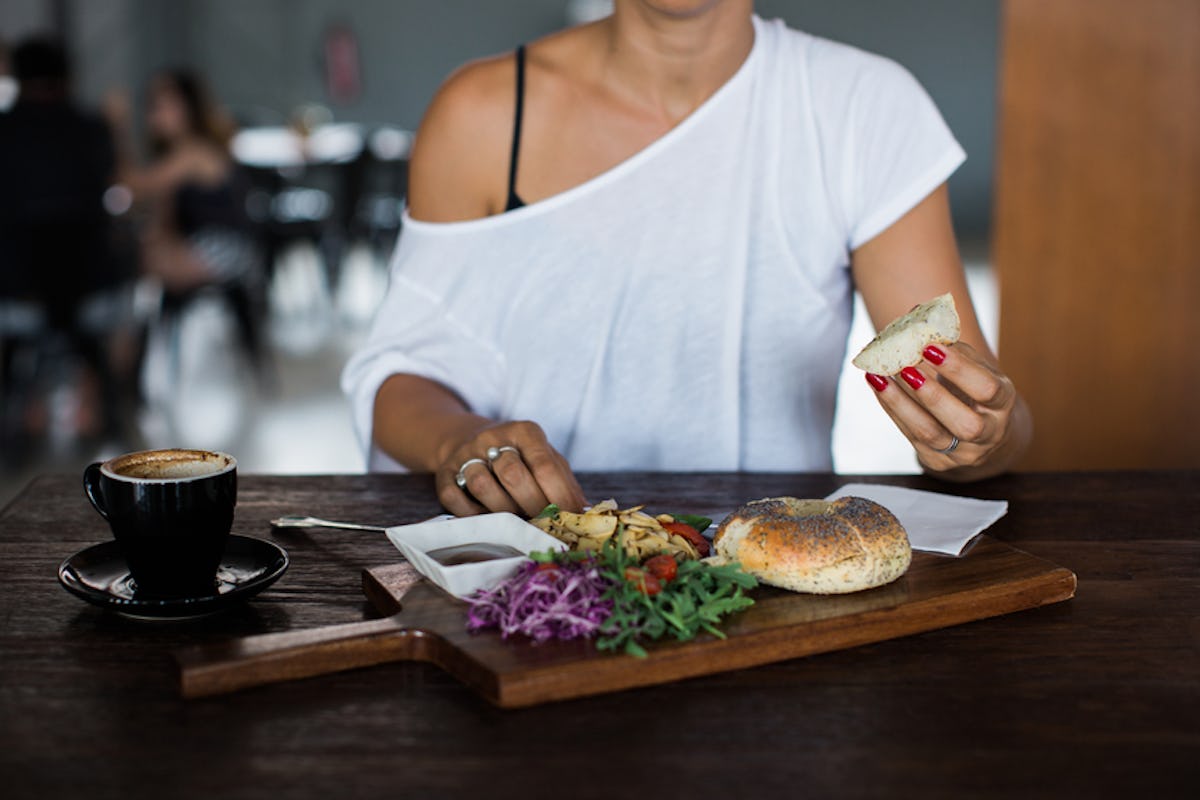 Eat One Of These 7 Snacks Before The Gym If You Want To Feel Full, But Not Too Full
Fueling up properly before your workout is a great way to prevent injuries, nourish your body, and make sure you'll stay energetic AF throughout your whole sweat sesh. But the last thing you want is to feel like you have a casual brick sitting in your stomach during your cardio sesh, or like you low-key have to vom during your jump squats. Picking substantial and filling snacks to eat before a workout — ones that won't give you that uncomfortable, heavy feeling — is key to making your body feel its best and strongest each time you exercise.
Whether you eat a full meal or a lighter snack before your workout is totally up to you and where your hunger levels are at. But if you're not sure if your stomach can handle intense exercise right after you eat, a good rule of thumb is to wait about an hour to exercise after a snack, and roughly two to three hours to sweat it out after a heartier meal, according to PopSugar.
If you're trying to hit that sweet spot of feeling full, but not too full right before your workout, try snacking on any of these seven protein-carbohydrate combos for prime nourishment and energy when you need it most.