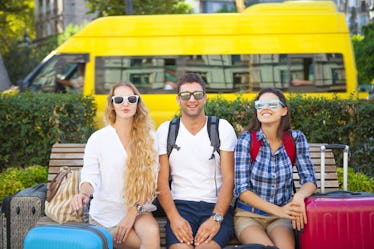 These Epic Sibling Reunion Trips Will Make You Appreciate Your Family Even More
Your siblings are your favorite. They're the ones who always have your back, love you endlessly, and make every adventure and family gathering even better. But now that you've grown up, you may not get to see each other as much as you used to, and might even live on opposite sides of the country. That's why some sibling reunion trips need to be put in the books ASAP.
Looking back on family vacays, you always had a great time. I know I love traveling with my squad, but it's just not the same as when I'm with my family. When you're with your loved ones, you can truly do what you want versus having to compromise to meet everyone's wishes. It's just easier to be yourself with family, so since you've been looking for a chance to reunite and catch up with your siblings anyway, you might as well plan a fun getaway.
When you're finally together, the nostalgia will be all too real, and you'll take a stroll down Memory Lane. Though, this time, the destination can be bucket list-worthy like any of these seven trips to go on. So, text your sibling group chat right now, and let them know a reunion is happening.