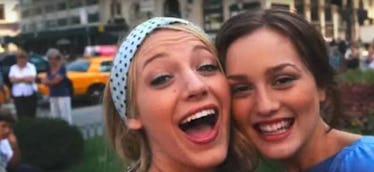 7 Seriously Relatable Moments From 'Gossip Girl' When Serena Was Blair's Person
When it comes to iconic friendships from television, we cannot forget the dynamic duo of Serena and Blair from Gossip Girl. These girls had a roller coaster-like friendship that had us all just wishing they would stop fighting over boys. Although, even when they were frenemies, they still loved each other immensely, and that's why they are each other's person. They may argue, but that won't ever stop them from being the soul sisters they were always meant to be. You might even compare them to you and your bestie when you watch certain super relatable moments from Gossip Girl.
You may even start referring to your best friend as the Serena to your Blair, because you know that what they have, you also have together. Your person is someone who will truly love you unconditionally, and just makes you feel whole. You know that anytime you hang out with your person, even if you are just re-watching episodes of Gossip Girl for the hundredth time, you are having the best time ever. That's why watching these seven moments in Gossip Girl with Serena and Blair will forever make you say, "same." Even though you may not be living the elite lifestyle of S and B in Manhattan, you know you are just as rich as them with a great friendship.