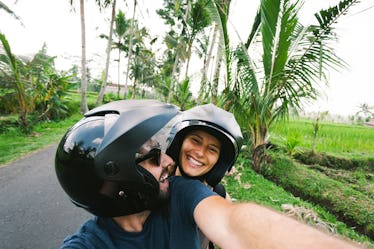 Here's Why Everyone's Traveling To Bali & You'll Want To Book A Flight, Too
Real talk: Bali is definitely the place to be at the moment. I just returned from a trip to this incredible slice of paradise, and I can totally see why travelers, digital nomads, and bloggers are hooked. If the amazing landscapes aren't enough to impress you, the people will warm your heart. Despite such a recent boost in tourism, you'll have a chance to witness so many authentic aspects of the Balinese way of life. If you're on the fence about booking your flight to Bali, then this article just might change your mind. Here are just a few reasons why you should book Bali for your next trip.
Deciding where to go is one of the most difficult travel decisions to make. Our world is full of so many beautiful places, so narrowing down your options can be a bit challenging. If you've noticed an endless amount of travel bloggers in Bali, then you're not alone. You might be wondering if this Indonesian island is as cool as it looks on the 'Gram. I can tell you that this island is full of attractions that keep people coming back for more. Bali, Indonesia is a travel destination that has so much to offer to travelers of every kind.