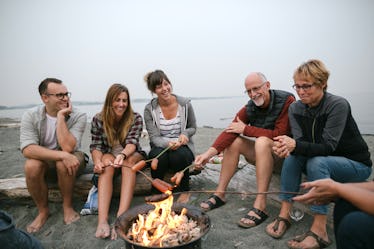 7 Underrated Reasons To Go On A Bonding Trip With Your Fam After Graduation
One of the best graduation gifts you can receive is a family vacation. This might not be the first thing that comes to mind, but don't underestimate the power of some good, old fashioned bonding time with the fam. Not only is it the perfect time to catch up with your loved ones, but there are so many other underrated reasons to go on a trip with your family after you graduate college that you probably haven't thought of.
Hear me out on this one. Sure, you could go off with your friends and jet-set it to a tropical beach. That sounds super fun, but a girls' trip can wait. A family vacay is much-needed, now. You've probably been on a number of family vacations throughout the years, so what makes this post-graduation trip so special? Well, it may seem just like any other vacation you could take, but the post-college family trip is once-in-a-lifetime and these seven reasons prove that.
You just made a huge leap from college life to the real world, so you deserve to be rewarded with a trip that is just as special. Your travel companions should be the ones cheering you on from the stands at your graduation, and soon, you'll realize why.