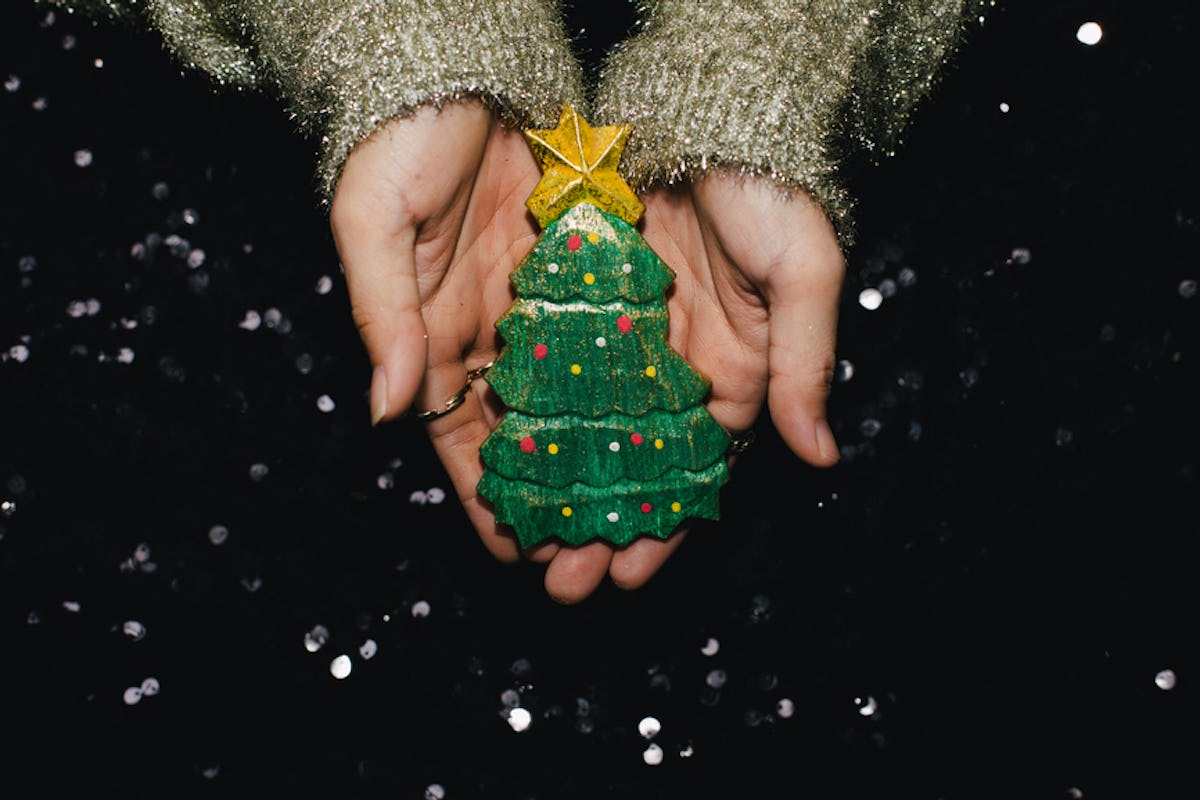 7 Punny Christmas Ornaments That Make For Some Seriously Qualitree Decorations
Once you're an adult, one of the things that sneaks up on you during the holidays is the issue of ornaments: You actually have to purchase your own to add to your Christmas tree, since you no longer live with your family and you don't have access to theirs anymore. It's not exactly a travesty, but still, it can suck to remember this task only a week before Christmas, and subsequently scramble to buy a bunch of ornaments you don't even like. The good news, though, is that if you look hard enough, you'll realize how many punny Christmas ornaments there are for you to adorn your tree with.
If you ask me, you can never have too many ornaments with funny wordplay on them, especially during the holidays, when things can get a little bit serious or stressful as you spend time with your family members. Considering what a year we've had, it makes sense that a political debate with your relatives might require a balancing out of chi with your holiday decorations.
So, instead of looking up fruitcake recipes, or trying to stitch together a handmade Christmas stocking, take the easy route for holiday cheer and check out these seven punny Christmas ornaments guaranteed to brighten your tree and your day.