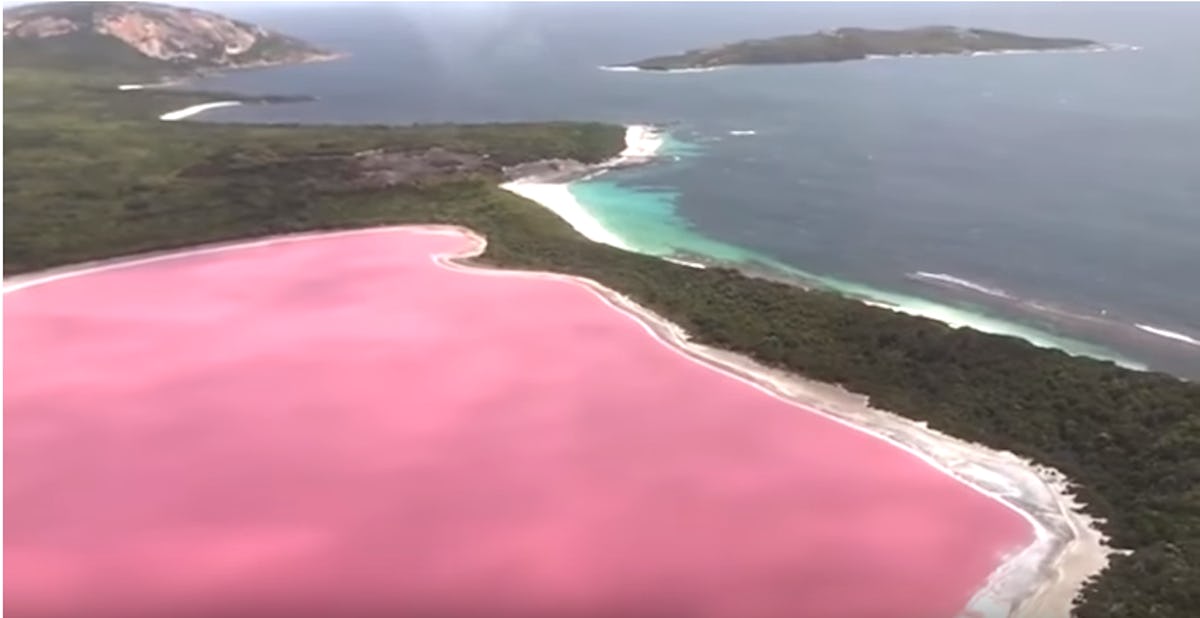 7 Absurdly Beautiful Pink Lakes To Visit If You're In Need Of Some Soul-Searching
When you envision a lake, it's highly unlikely that your initial thought is gallons upon gallons of strawberry milk tipped over across a large piece of land. It just seems so out of the ordinary, right? Well, pink lakes actually exist on this planet — and they look like they popped straight out of a fairy tale. There's more than one of these pink lakes in the world, and each one of them is beyond captivating.
Wait, but how in the world are these particular lakes pink?! It has absolutely nothing to do with billions of pastel pink crayons melting. According to Australian Geographic, one of the pink lakes, called Lake Hillier, may potentially get its swoon-worthy coloring from the tremendous amount of "salt-loving bacteria" and Dunaliella algae present in the water. These specific organisms are known to be shades of pink and red. Salt and algae aren't the potential color culprits for all of the lakes, though; it really depends on which part of the world you are referring to.
Hands down, these lakes are naturally gorgeous and they're tucked away in a few different places across the globe. If it wasn't on your bucket list before, seeing a lake that looks like bubblegum fondu should make the cut now. You might have to really see it to believe it, but for now, these pics will seriously have you in awe.