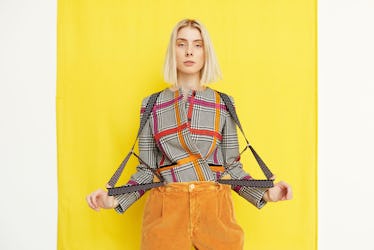 The Perks Of Being A "Real Adult" After College Are Unexpected & Pretty Amazing
Clique Images, Stocksy
Legally, you're considered an adult as soon as you reach the age of 18, but for many of us, adulthood doesn't really kick in until after you graduate college. That's the moment when the rug is pulled out from underneath you, and you're facing adulthood head-on. As much as you miss college life and having your besties right down the hall from you, the real perks of being an adult come once you graduate. How amazing they make you feel is pretty unexpected, too.
Of course, the freedom that comes with adulthood factors into a lot of the perks, but it's much more than that. Now, you have a blank canvas to work with; you can paint it however you'd like. It's your time to spread your wings, fly, and embrace living your #bestlife. You're balancing work and your to-do list with your hobbies, passions, and social life, and you're doing a great job at it. (So give yourself a pat on the back ASAP.)
Now that you're navigating your way through adulthood, it's like you get a special benefits package handed to you that includes these seven things. You may have been considered a legal adult for years, but it's officially now that you're actually experiencing all the greatness that it has to offer.