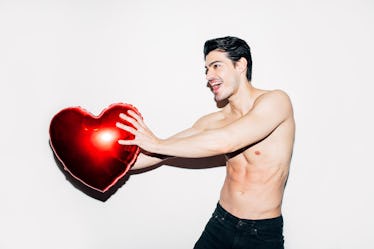 7 People Reveal Their Favorite Moves In Bed, & They Are Exactly What You'd Think
When it comes to sex, we all have different things that get us going. It's probably safe to assume that pretty much everyone has favorite moves in bed that really, really get them fired up. If we're being honest, hearing what other people are into between the sheets can be both fun and educational. At the end of the day, sex and other aspects of intimacy are a learning process with each new partner, and there's usually always something that could take things to the next level. Even if you've been with the same person for a while, trying out new ways to turn each other on is always a good call. Who knows? Your new move could end up becoming one of you or your partner's favorites.
If you're in the market for a new trick or two, you've probably already figured out that the internet is a gold mine. Not to mention, perusing the web for sex tips is v clutch thanks to the added comfort of anonymity. Here are some of the sex moves that people on reddit are into, and while they might not be the most surprising, apparently they are effective! So, the next time you're hooking up, it might be a nice surprise to pull one of these out of your back pocket.