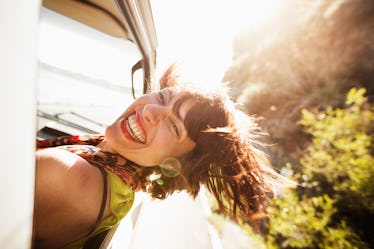 7 Fun & Unique Things To Experience In 2018 So You Have The Best Year Ever
You're still getting incredibly acquainted with 2018, but if you're determined to make this a truly unforgettable year, you'll need to embed it with some new things. Experiences make memories, and this year we need those good ones. There are new things to try in 2018 so that you feel fulfilled and forget the year that shall not be named (aka 2017), but you didn't hear it from me.
Instead of piggybacking that whole "new year, new you" mentality, consider following the "new year, new things" mindset. The year has so much potential, and even if you aren't working directly off a bucket list, experiencing new things should be something you generally strive for in life. One great thing about this whole idea of "new" is that what's new to you may be a second or third experience for someone else.
Experiencing new things allows us to cross paths with people sharing the same moment as us, but are soaking it in differently. You never know who you are going to meet, and that's what so amazing about taking the dive into something new. Don't hold 2018 up with empty promises of what you "might" try. Get out there and experience any of these incredibly unique things this year.