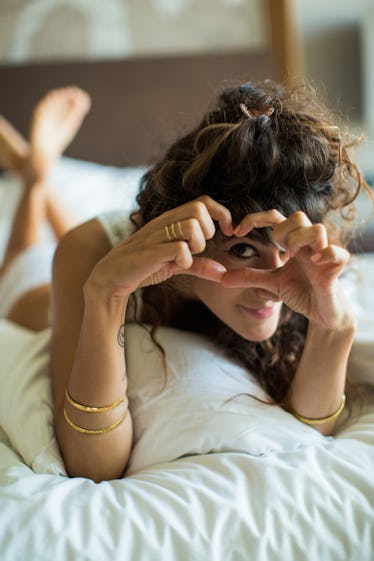 7 Myths About Vaginas That Should Have Been Debunked A Long Freaking Time Ago
Even though vaginas are standard bodily organs, the many misconceptions about them make basically them the organ equivalent to a mythical creature — like a beautiful, graceful unicorn! In fact, believe it or not, many people still don't even know which part of the body is actually the vagina, for crying out loud. Although you could argue that better sexual health education might remedy this, it's always important to remember, at the end of the day, your health is in your hands, and your hands alone. It's up to you to understand that myths about vaginas are just that: myths.
Before you schedule an appointment to talk to your local plastic surgeon about labiaplasty, or contact your dermatologist to freak out about that latest bout of discharge you found in your undies, take a step back. Ask yourself this: How well do I really know my vagina? If your answer is a slight shrug and a flush in the cheeks, then you probably need to block some time off next weekend to get to know what's going on down there. It's 2017, after all. Hillary Clinton did not run for the presidency so that adult women could be confused about the state of their vaginas.
The crazy thing is how widespread most of these misconceptions about vaginas actually are. For example, I only knew two of these myths to be false before researching and creating the actual list. Check out the rest to see which ones have stumped you your whole life. Remember, there's no need to be ashamed if these debunked myths blow your mind right now; it's never too late to learn about your vagina, and after all, knowledge is power, guys.